Discussion Starter
·
#1
·
Hello everyone. Its getting really busy here in PA. Life is going swell and I Had some time with this car so I thought I would do a little write up. This BMW had a very nice grey color with some nice metallic that popped once finished. The was a recent purchase from the dealership and I'll admit they did a pretty decent job detailing it. This paint was really strange. Judging from the before pics you guys would think I'm nuts because it wasn't heavily swirled and the holograms weren't that bad, but the paint was a tough one to correct properly. It just didn't want to correct and It took a lot. To make nice. It was really weird. I got it!! The cool thing about this was the owner. He was a really cool guy, and he is a part-time photographer and he gave me a few pointers. It was pretty cool to have someone shooting the after pictures with me. I learn hands on and this was great for me. I really been practicing with my camera and with the help of a few other detailers advice this was Icing on the cake for me!! I really benefited from this detail. Plus After talking with him he shares a passion for cars and I convinced him to shoot some photos of a vehicle I'll be preparing for Cavalino in January. Its always nice to meet people who love the nicer rides.
Lets get started. Here is how the car arrived. Its has been driven for a bout maybe 2 months I'm thinking.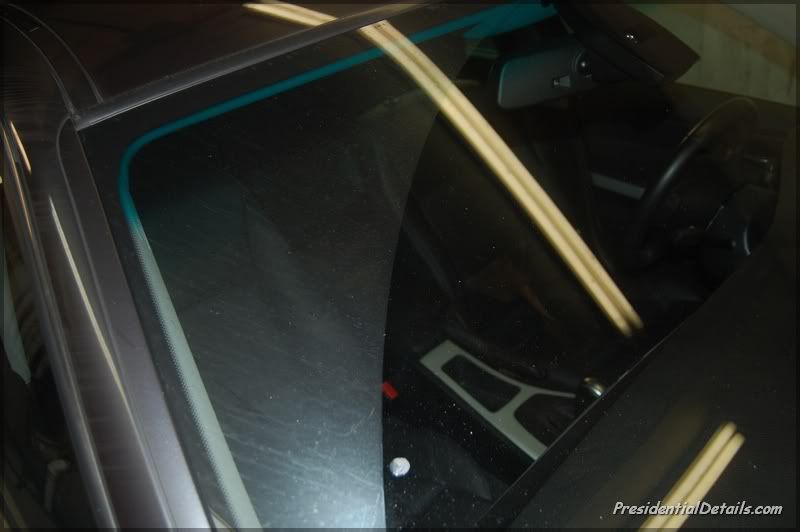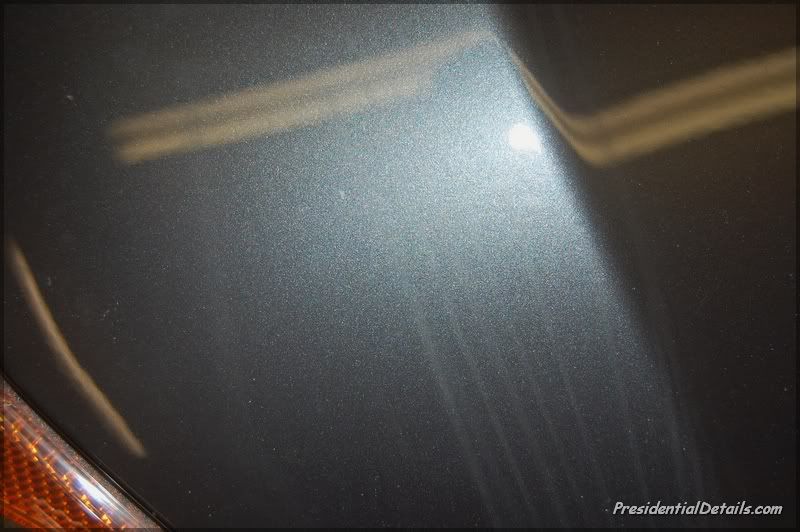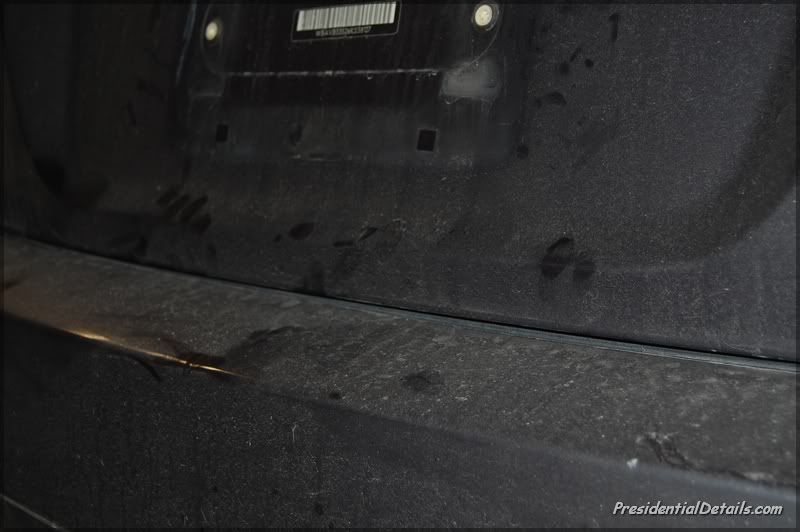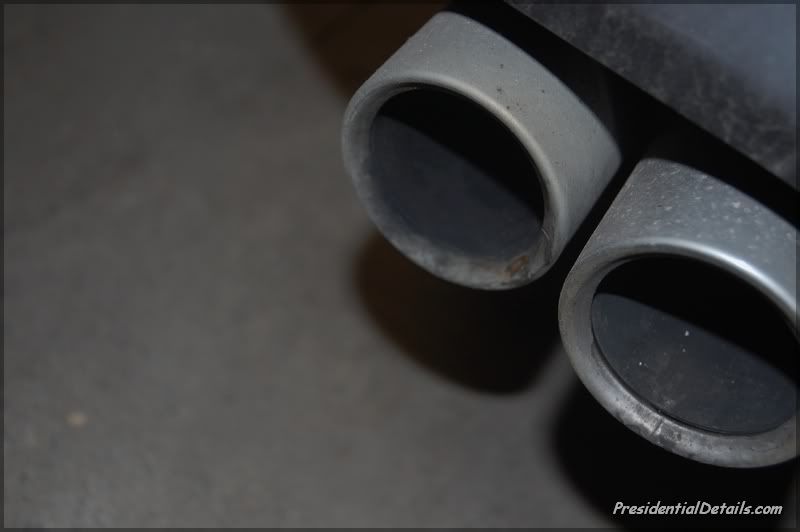 You can tell the car was a little dirty and a good cleaning was needed. I started by foaming the entire vehicle down with a mixture of Dawn and Ardex New Wave. All the wheels were cleaned with Meg. Wheel Brightner. All the Arches, Jams , Tires, were cleaned with Ardex New wave diluted to a ratio of 3:1. The car was clayed with Claymore medium grade clay and The car received a total of 3 washes during the process. The car was dryed with purged air and then final drying was with a waffle weave car. Here are some action shots.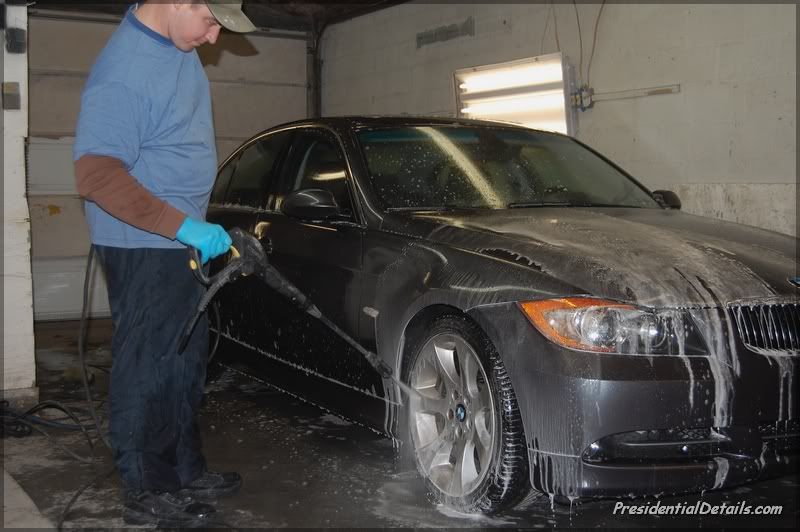 Here are a few before shots prior to any compounding. Like I said it wasn't overwhelming or anything. Just a finicky paint.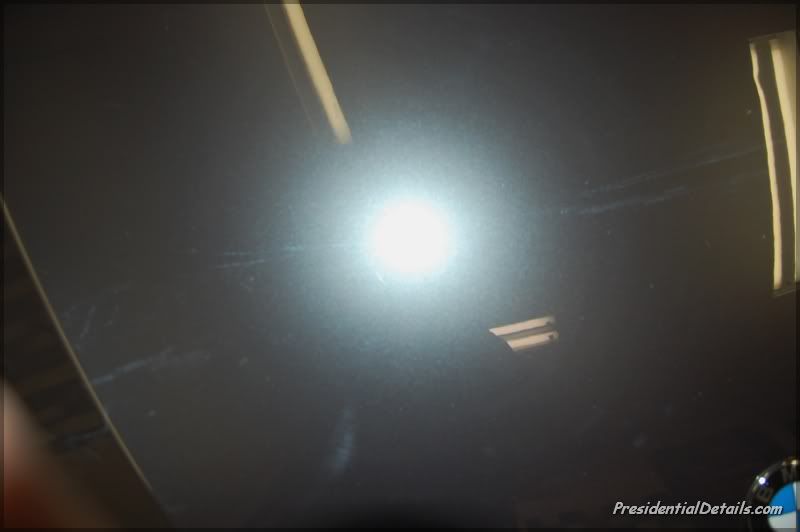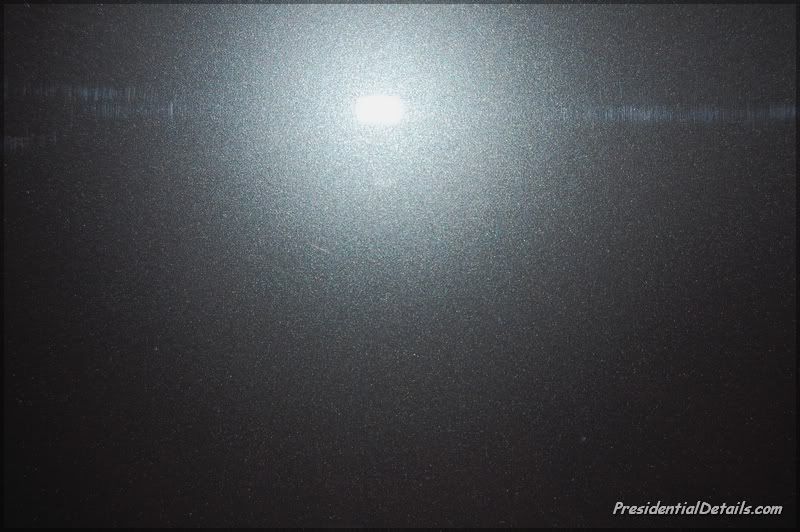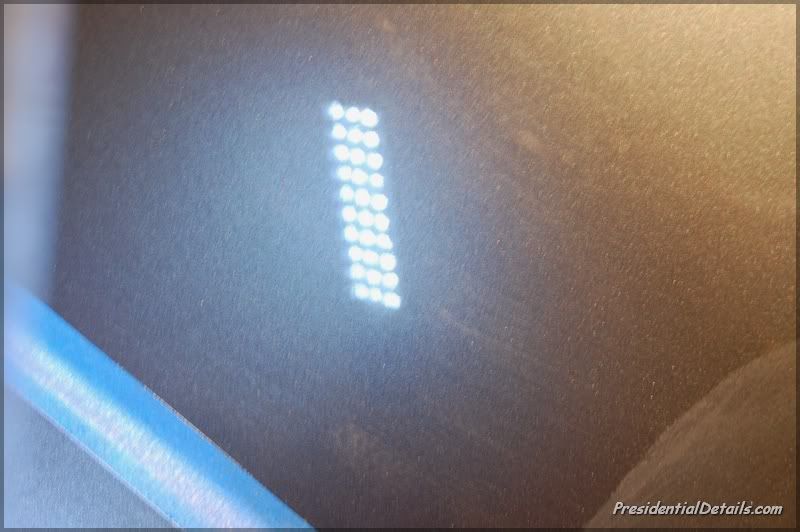 Like I said the paint really wasn't that bad, But I can honestly say this one made me work. Kinda weird I know. That's just how it was. After trying a few test spots at first I tried Wolfgangs Total Swirl remover on a porter cable and thought I work the paint with a one step and finish down, but that didn't happen I ended up going with M105 and a Makita 9227 with a Lake Country Orange Compressor Pad. This combination worked great, Once I got around the car I polished it out with M205 and Makita 9227 on a Lake country CCS Blue Pad. I struggled a little and the paint looked really awesome. I wanted to be sure of clean crisp finish with no hologramming So I finished down with Pinnacle Advanced Polishing lotion on speed 3 with a Porter Cable and a black 6 inch SM Arnold Foam pad. This really did the trick!! I was really impressed with how Pinnacle's Advanced Finishing Polishing lotion made the car look. I did all the Ipa wipedowns needed and then applied Wolfgang Fuzion in 2 coats to ensure entire coverage. BOOM we had some nice looking paint! I was happy.
Here are a few polishing shots along the way.