Discussion Starter
·
#1
·
Taken from PistonHeads.com
If you were building a 1,200hp Porsche 911 and had half a brain you'd probably want to base it on a four-wheel drive Turbo. Of course, if you've got half a brain you might not be building a 1,200hp 911 in the first place. Either way, German tuner 9ff has done just that. Oh, and it's based this monster on a rear-drive GT3 RS, just for maximum loony points.
So how fast? An apparently sane gentleman on the 9ff stand at the Essen show told us they'd taken it to a test track and hit 404km/h - a healthy 251mph. But this wasn't good enough for the 9ff boys, so they took to the public road - all hail the limit free Autobahn - and opened it up to 414km/h, which our calculator tells us is a staggering 257mph. In a 911 painted up in tiger stripes. Still, it's probably best to stand out if you're going to be hitting speeds like that on the public highway. Or then again, perhaps it's not...
A full aero kit - including streamlined covers for the rear wheels - is all part of the package, but the real work is going on in the engine bay where the Porsche flat-six has been bored out to 4.0 litres and is beefed up with titanium con-rods plus revised turbos and intercoolers.
Performance is about as ludicrous as the paintjob, the 9ff hitting 62mph in 2.9 seconds, 124mph in 7.1 seconds and 186mph - a round 300km/h - in just 14.1 seconds from rest.
It's embarrassing enough for that Veyron Supersports owner to be smoked by a 911 Turbo. But one painted like this?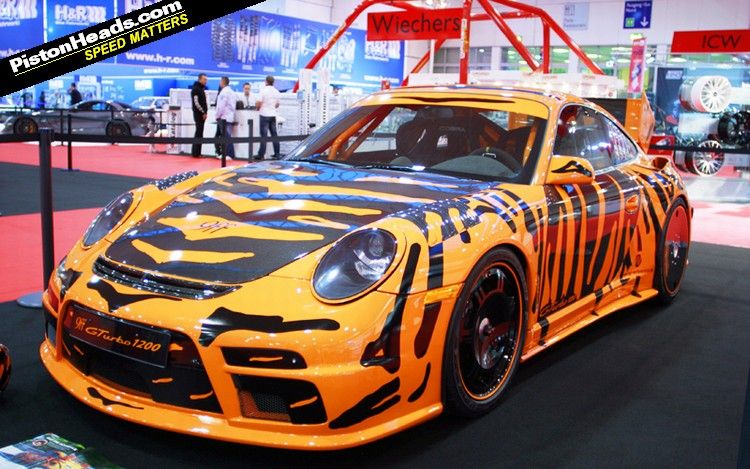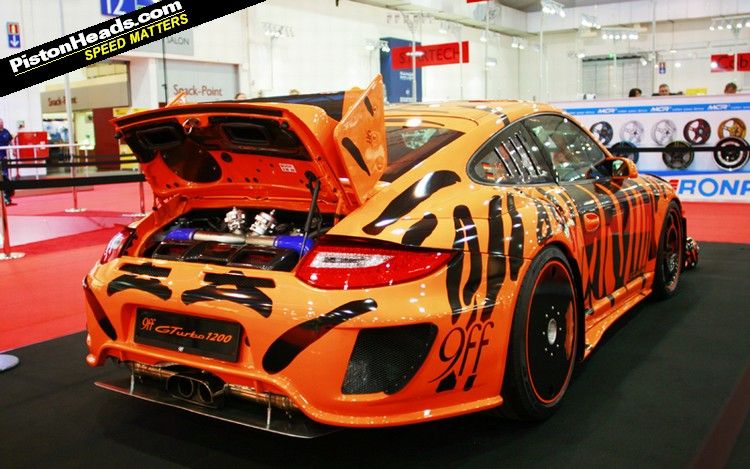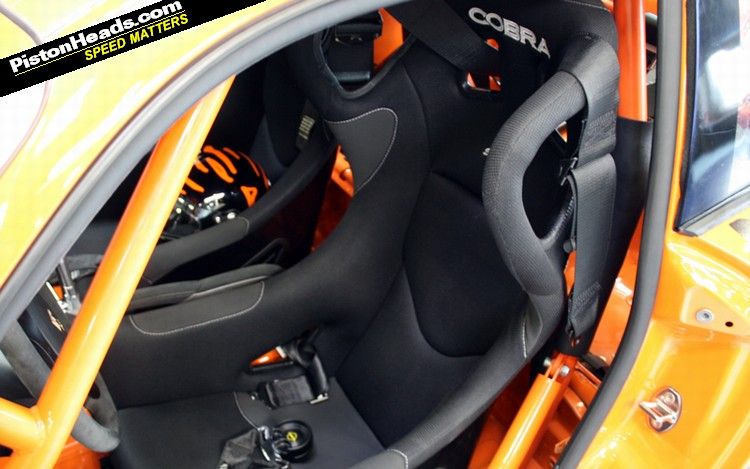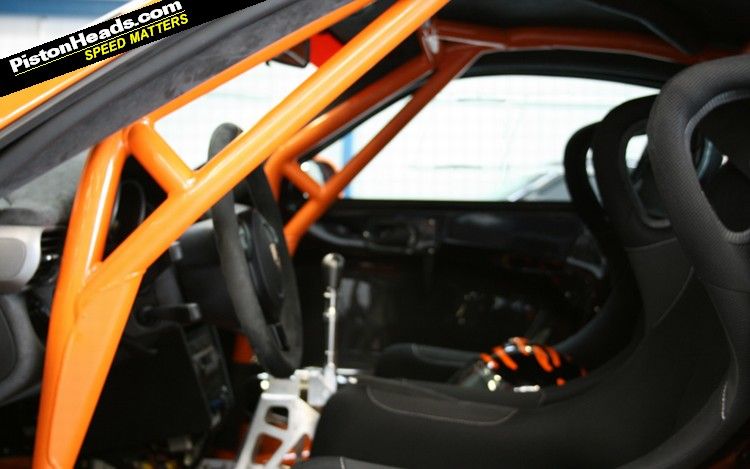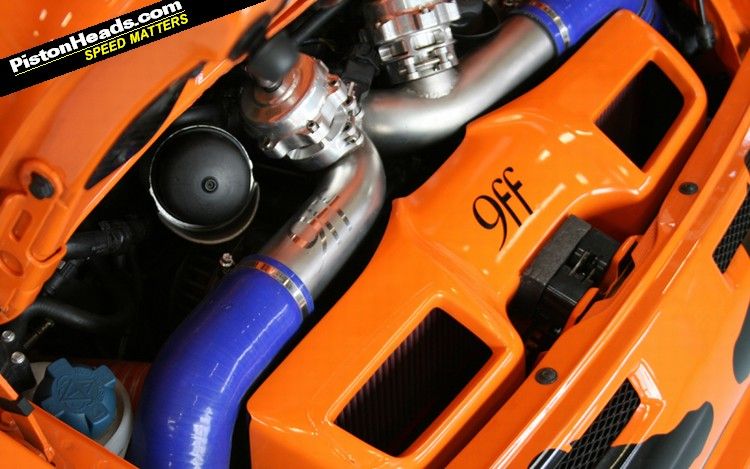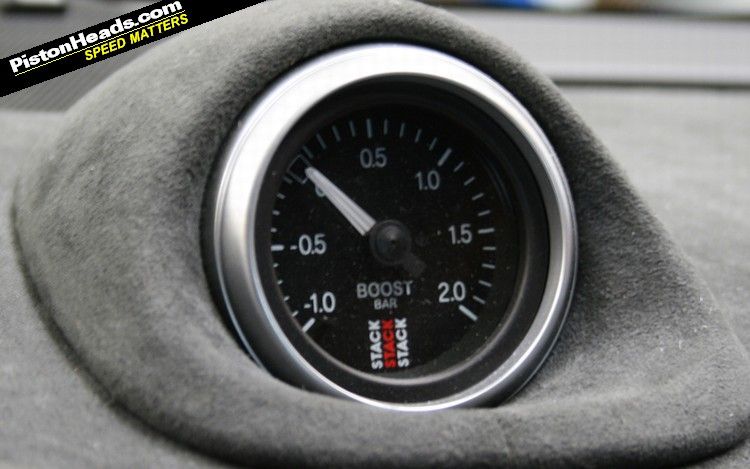 Pretty epic IMO:clap: