Discussion Starter
·
#1
·
Made the long journey down to SoCal last month for two days at Streets of Willow Springs for levels 3 & 4 of California Superbike School. Two points of focus to get an early start to the season: shakedown of just what the new chassis bits, reworked suspension, addition of the Translogic quickshifter, addition of GPX Pro4 laptimer/datalogger meant for the bike, and more importantly to figure out why my legs (thighs mainly) would fatigue way before anything else did. Needless to say, SoW was the perfect choice for track to address both, as it is a very tight and technical course. So it's of great benefit to have a bike that wants to turn, as well as having the stamina to move from side to side on the bike.
Level 3 is a set curriculum that focuses on body-to-bike, whereas level 4 is custom tailored to each rider and the coaches dedicate the level to figuring out solutions to issues either the coaches themselves see out on the track, or concerns the rider brings up. Bike setup was pretty damn good, as I'd finally upgraded the chassis components that are pretty much a requirement in order to have a competitive 848/1x98: DucShop 28mm offset triples & linear rear link. The result is a bike that gives greater feel at the front, can adjust lines mid-corner at will, sharper turn-in, and the ability to get on the gas sooner/harder coming out of corners without running wide. Day 1 left my legs feeling like a mix between jello and chilled silly putty. Day 2 was all about figuring out why. Thru on-track analysis and trying different things, we zero'd in on how much effort & how long each lap I was clamping onto the tank prior to corner tip-in. Conclusion: waaaaaaay too much effort for faaaaaaar too long. The last two sessions on day 2 saw me with the same energy I had starting off on day 1! That in itself was worth the trip, as I'd literally been fighting premature lower body fatigue during track events for like the last two seasons, and most likely would have been battling it again this year had I not started the season off with training/evaluation.
Here are a few shots from CSS @ SoW. Nothing too exciting, as I was focusing more on the drills themselves. Plus the format for most of the days are 2 or 3 gears w/little-no brakes. Last couple sessions they let you use full gears/brakes if you want, but slowing things down to work on technique is proven to work, so I stuck with the 2-3 gears/light brakes thruout both days. With the solution to my problem, I feel really good about this season!!!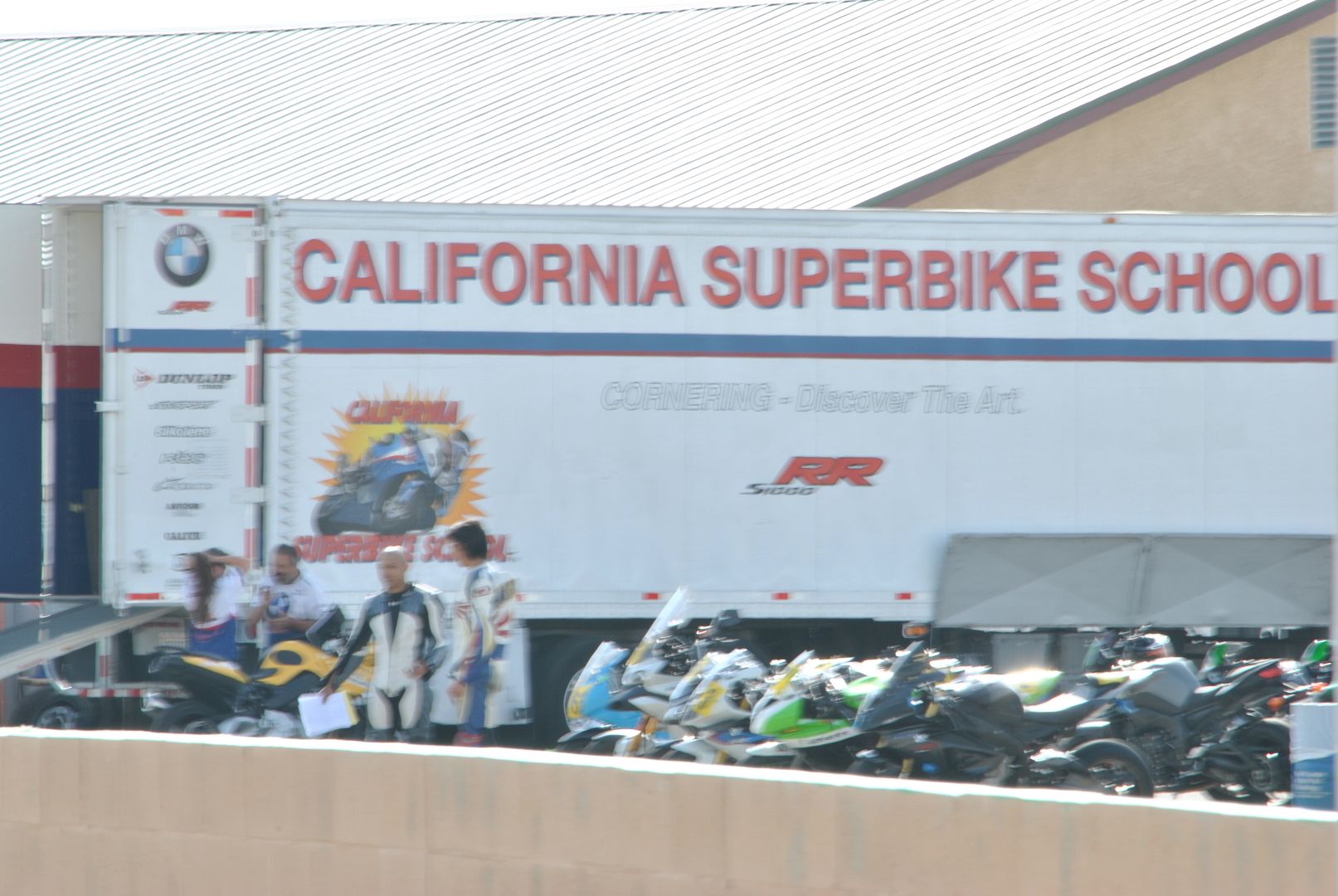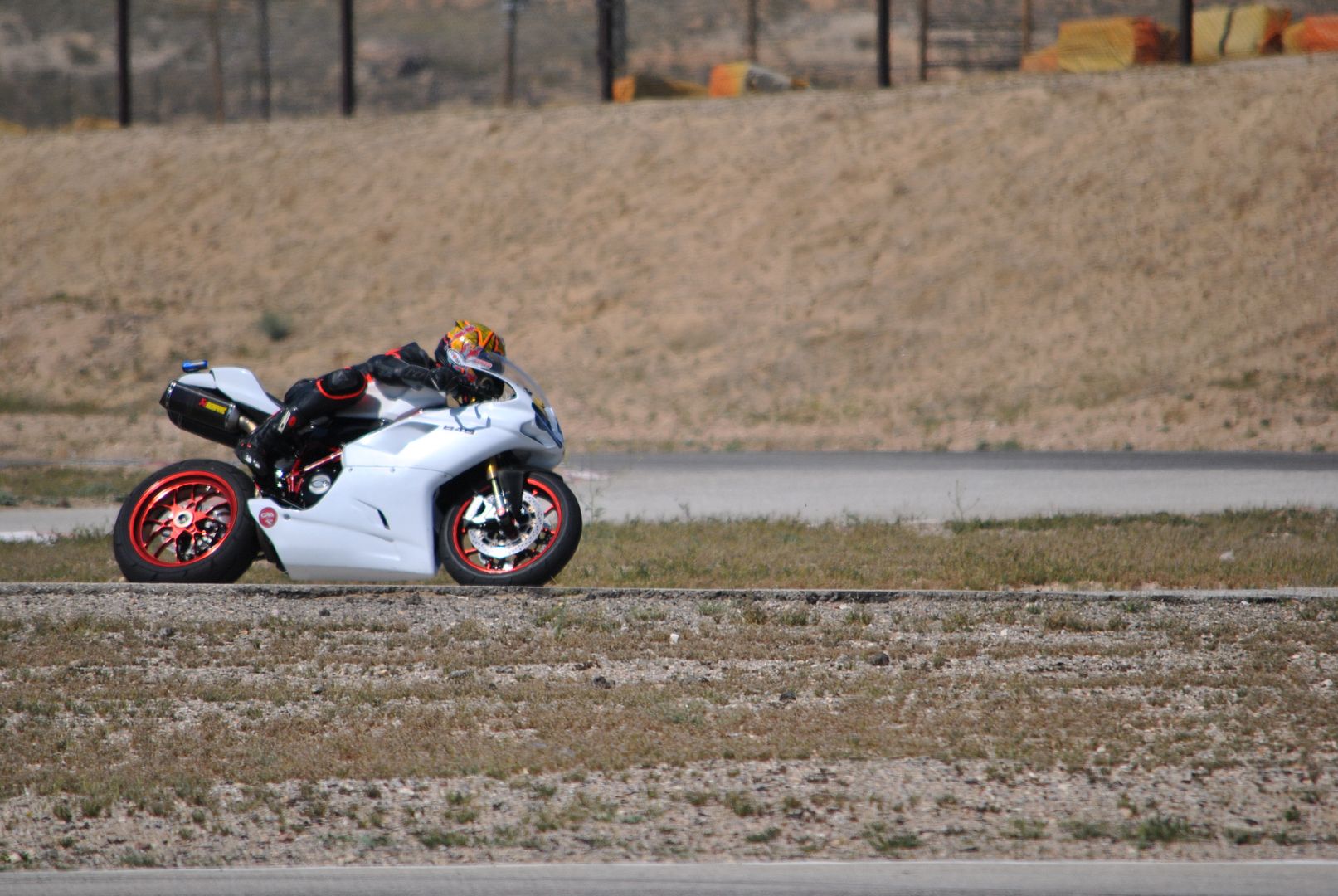 Then we stopped in Las Vegas for a few days on the way back to MN. Knowing I wanted to do some street riding while I had the bike out west, I had made the decision to bring the full street setup along. Took about an hour to go from full track to full street on the top deck of the T.I. parking garage....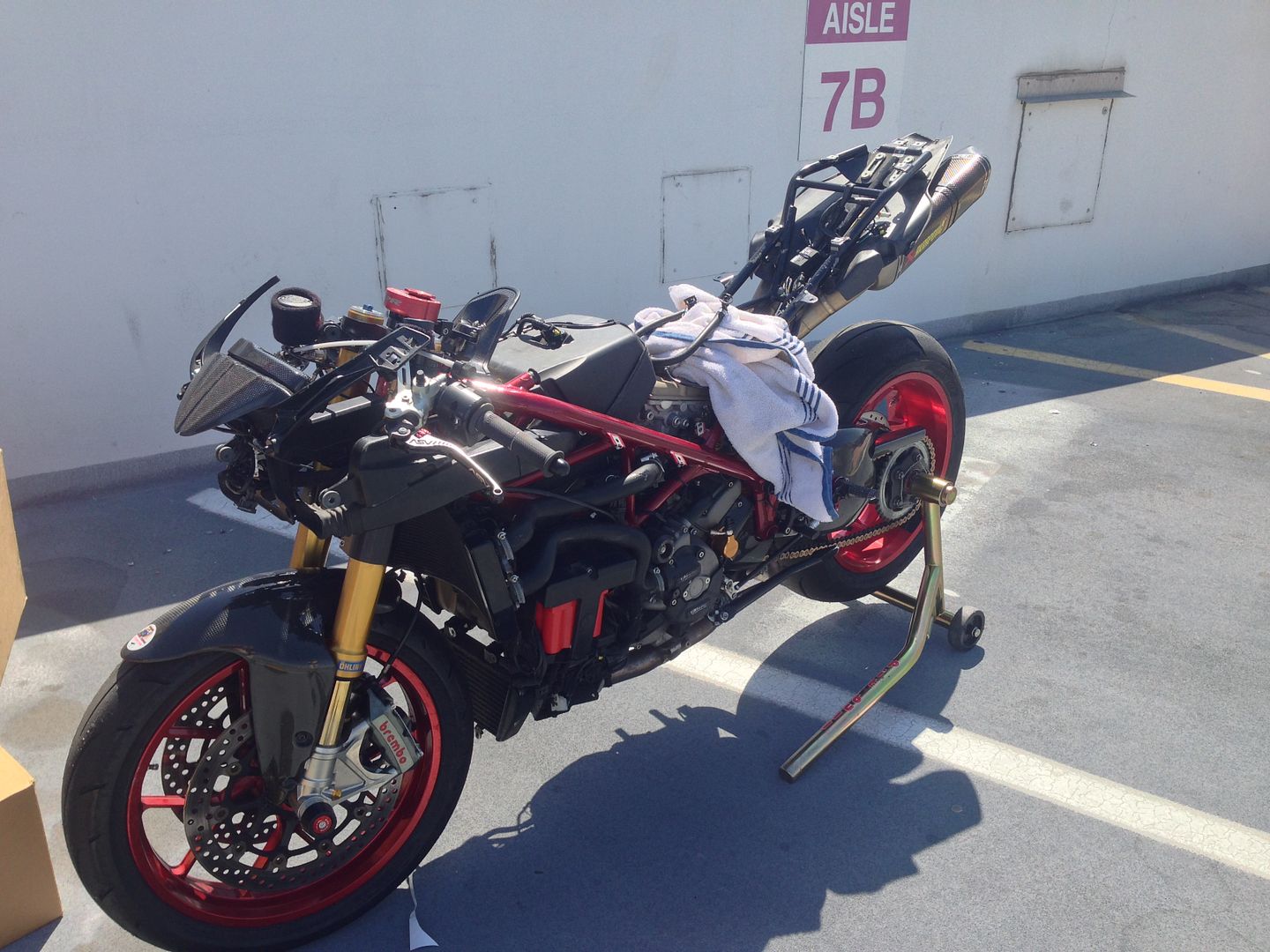 What follows next I simply call "Little Black Dress", fitting for the fashion show that IS Sin City.