Discussion Starter
·
#1
·
Hello everyone here is a 2007 Porsche Cayman in Atlas Grey that I had a chance to correct. This is Forum member CCNS's car. What a cool cat he was. It was nice to get know him. Here goes, I'm gonna keep this write up a little small. I really didn't take as many pictures as planned. I got started on the paint and began to get addicted in this color. Forgot all about the pictures. The car received a normal Decontamination using various degreasers I also used a new citrus Foaming degreaser for the wheels and tires which worked out great. The correction consisted of M105/M205/85rd. Wolfgang's PreWax Enhancer, Then 2 coats of Wolfgang's Fuzion. It made the paint look nice and deep. The car had a lot of nice gloss to it and corrected nicely. The interior was gone over, but not perfected. I gave a good cleaning and protecting. ( Leather Condtioning. ) All in all this was one nice ride. This is the first Cayman I got to see and I must say it's a really nice ride. I love the contour of the body and Did I mention Atlas grey is a great Color!!
The first of three rinses.
Here is that new Citrus Foam Degreaser. It was a very safe well and tire cleaner and it broke the break dust down nice. I let it dwell for about 2 minutes. From my understanding its gonna be around 12 dollars for a 16 oz can but it worked wonders. Its safe on paint as well!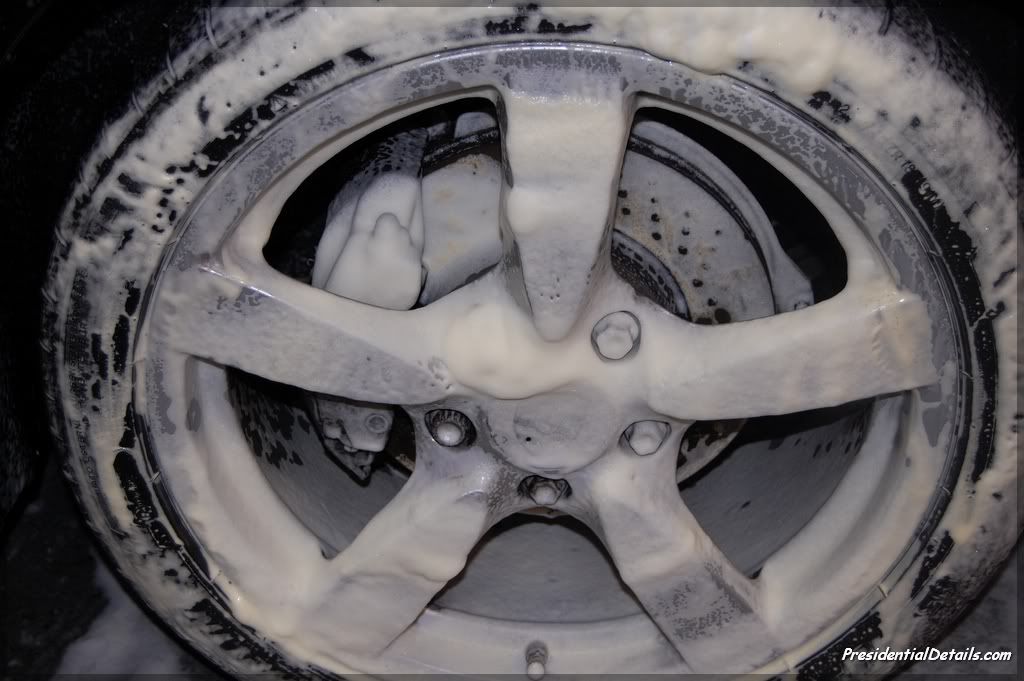 The cars paint surface had some contamination, but it was fairly clean.
Here are a few camera Flash shots showing the paint's defects. There were swirls and some holograms. The paint wasn't really bad compared to what I'm used to.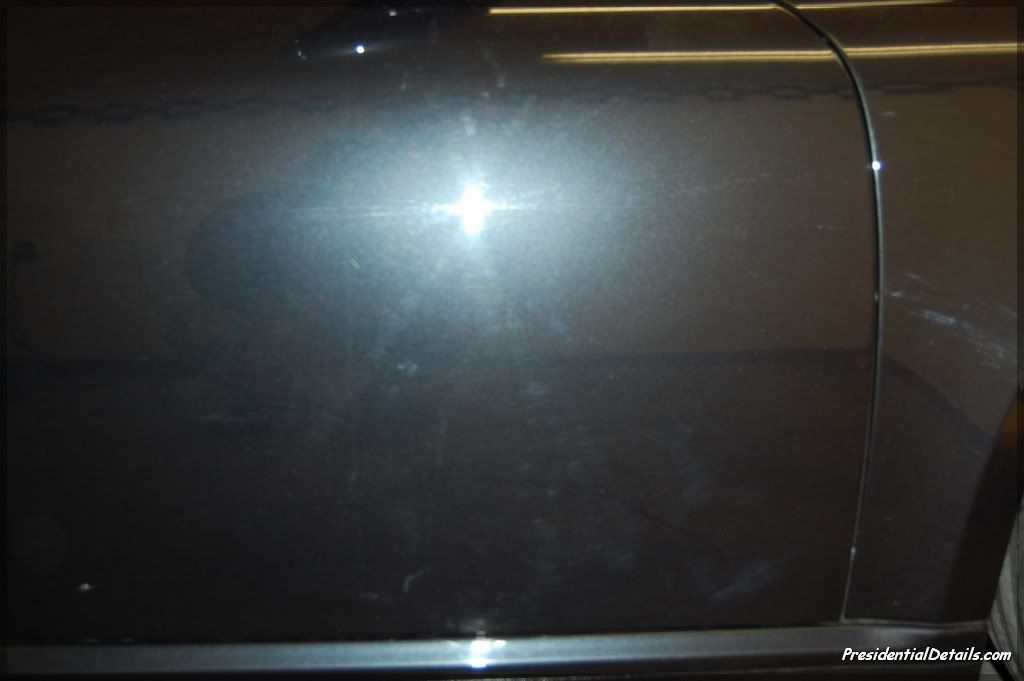 Here in these pictures you can see what a camera flash should look like once the paint is fully corrected.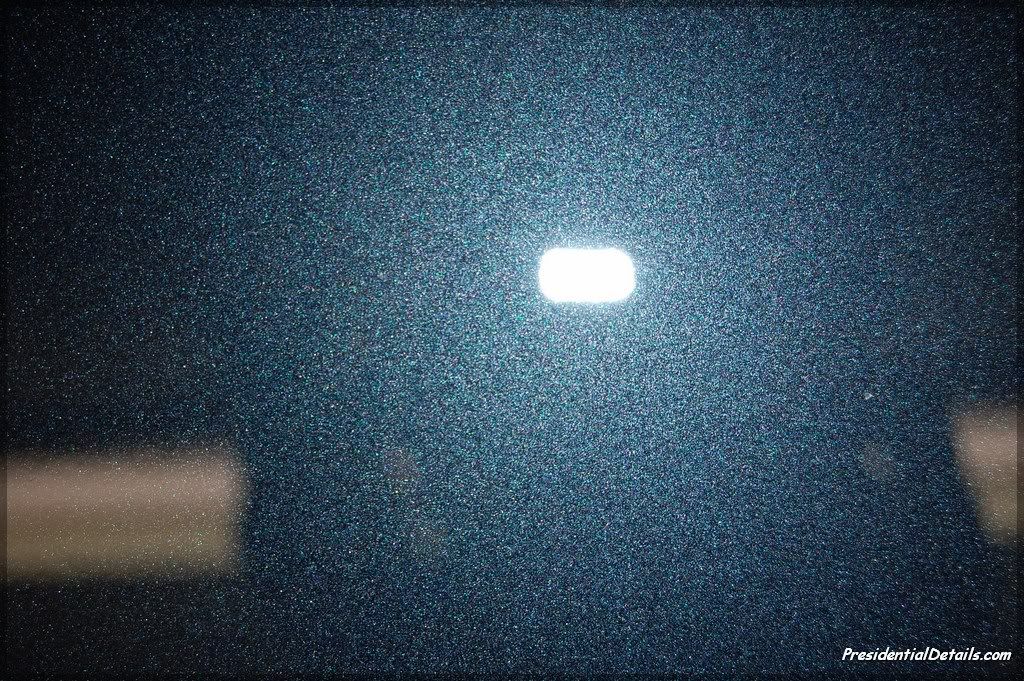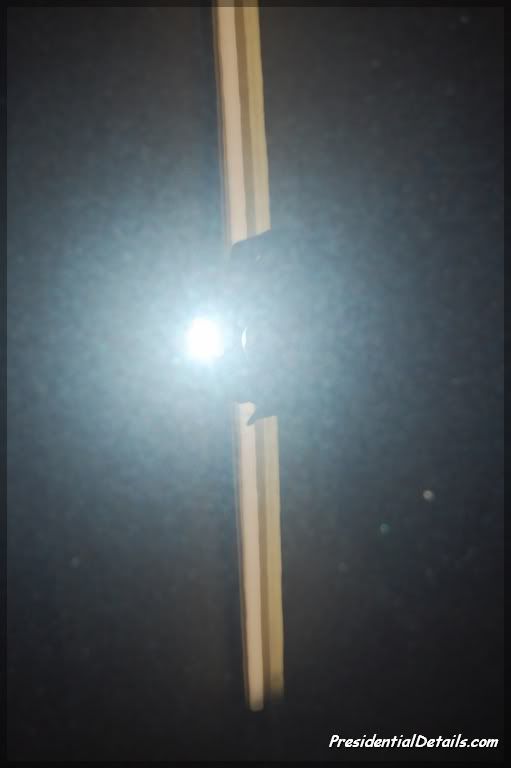 Here is a buffing action shot. Nothing crazy but it's a shot.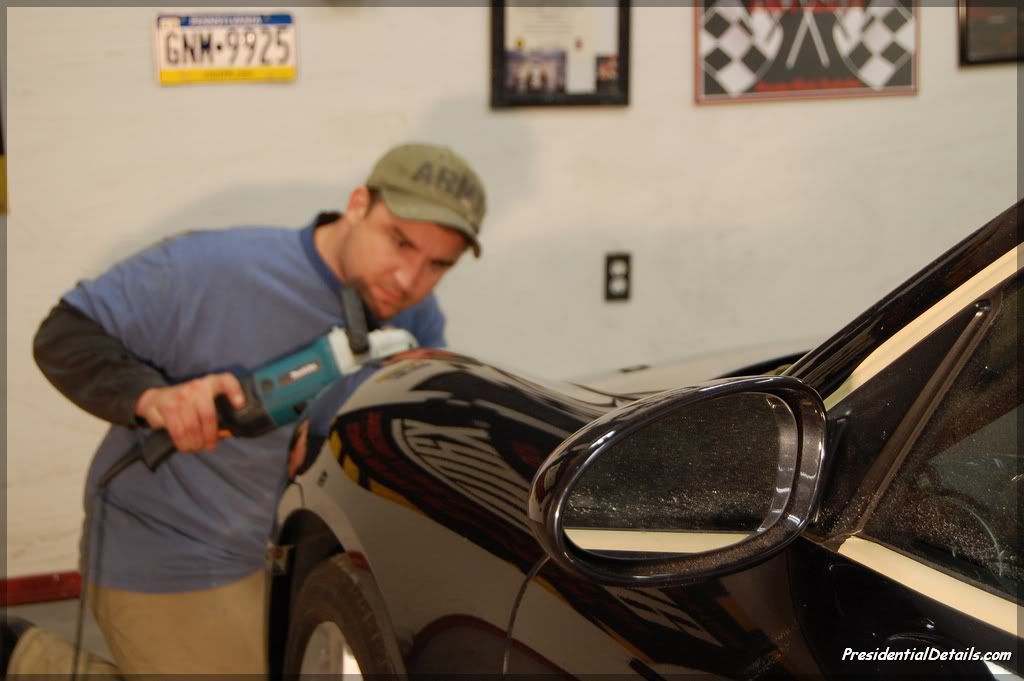 Here is a few interior shots.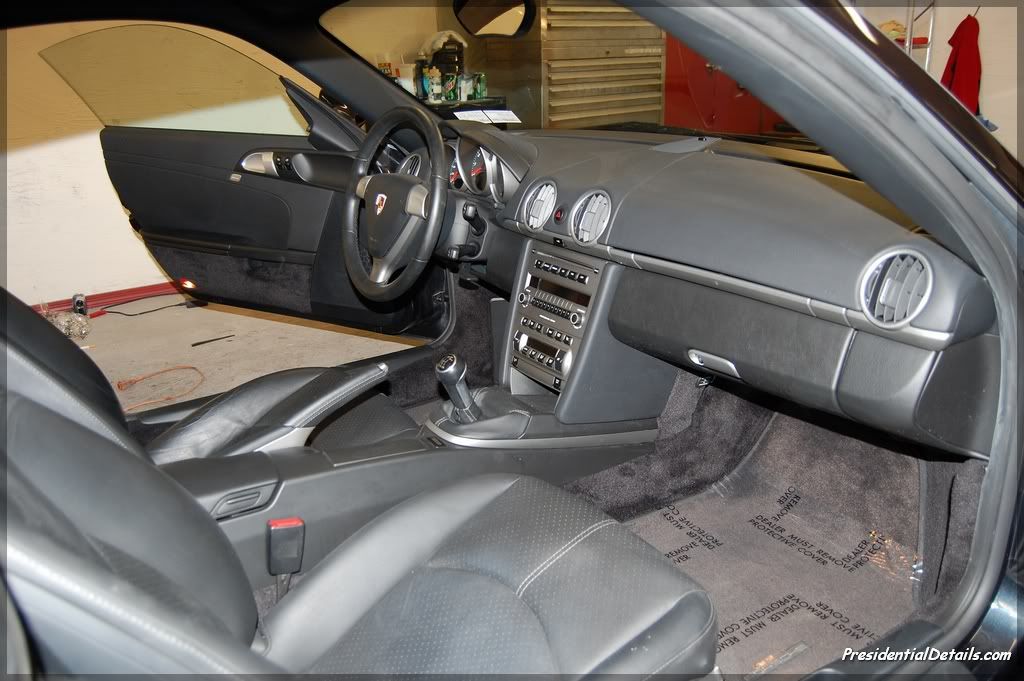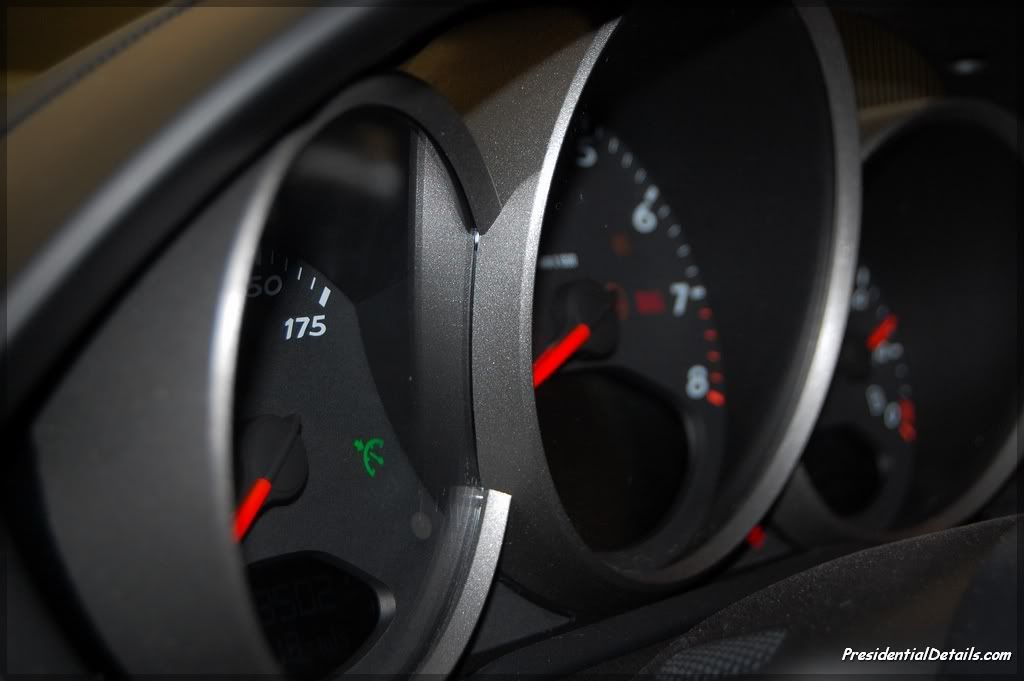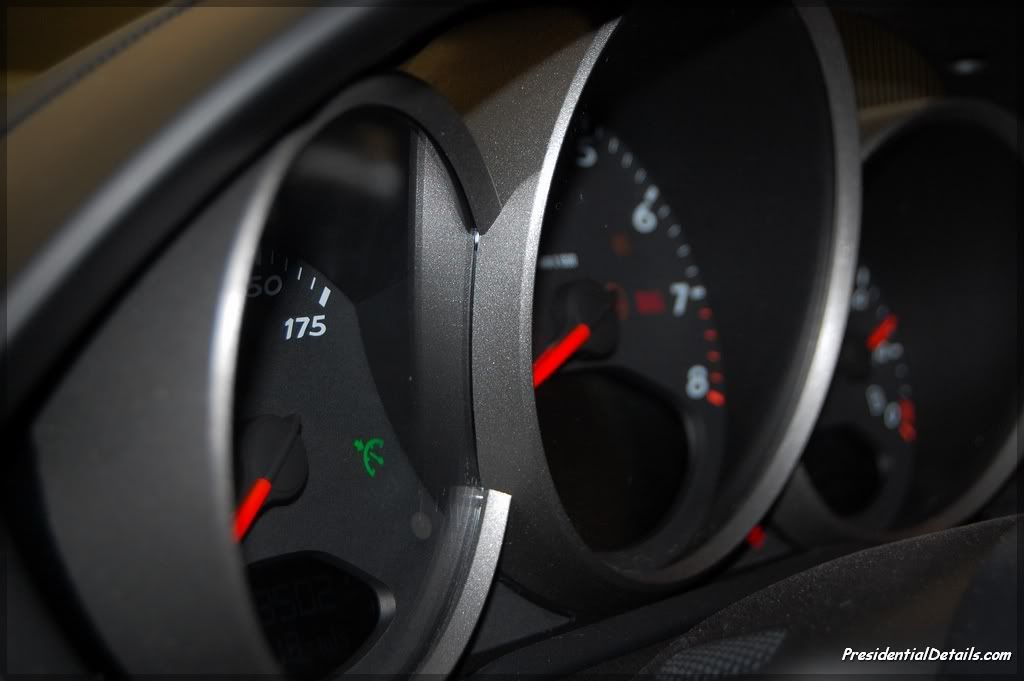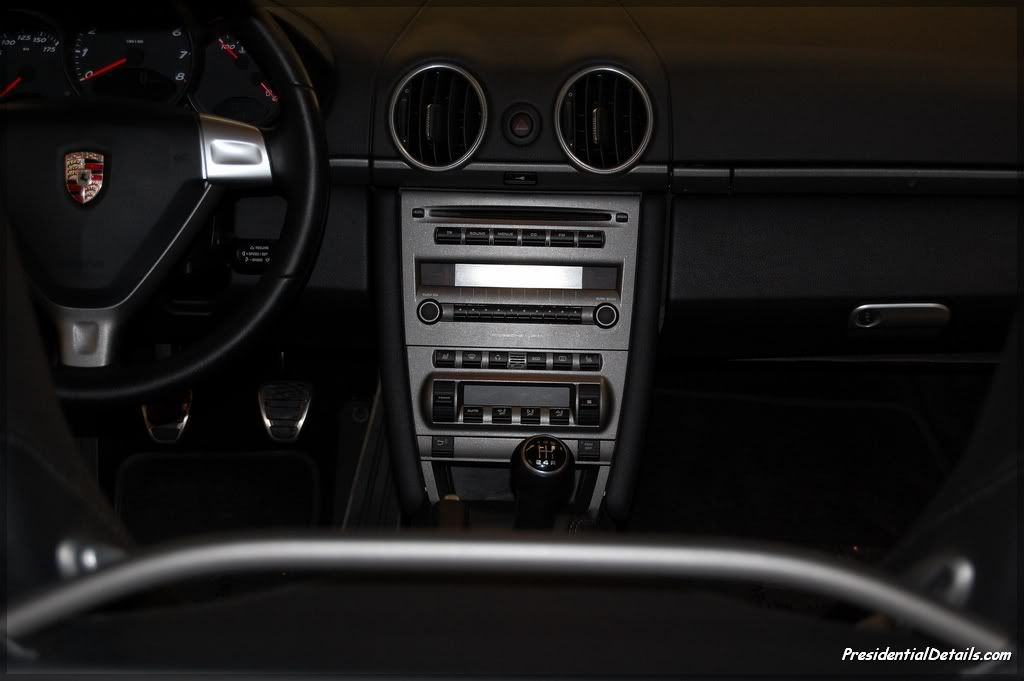 Here are a few finished indoor shots.