Discussion Starter
·
#1
·
The car is my 2003 Black Mach 1, driven mainly on weekends and sunny days...Bought it back in 2004 with 3k miles on it, and apparently a whole lot of swirls...6 years later, it was time to get rid of the swirls...
Procedure:
Wash
:
Foamed with Dawn (Blue) with AutoGeek Foam Gun
Two Bucket Wash with Chemical Guys Citrus Wash & Gloss
Grit Guard
Sheepskin Wash Mitt
Clayed
:
Clay Magic Fine Grade (Blue)
Clay Lube – ONR/Distilled Water Mix
Paint Correction
:
PC7424
Flex XC 3401
Before polishing, car received two IPA wipe downs to ensure all wax/sealants were removed during the wash stage.
Menzerna Super Intensive Polish w/ 4" Cyan Lake Country Hydro Tech Pad
Took 3-4 passes for most of the car…
Meguiar's 205 w/ 5.5" and 4" Tangerine Lake Country Hydro Tech Pads
M205 finished off well enough to go straight to LSP, but I wanted to try PO85rd to get more depth and gloss out of the paint…
Menzerna Final Finish Polish – PO85rd w/ 5.5" and 4" Lake Country Black
Between each of the (3) stages of compound/polishing, car was given an IPA wipedown to make sure no polish residue or fillers were left behind.
After correction was finished, car was washed with Dawn (Blue) to remove all dust and polish residue.
Protection
:
Blackfire Wet Diamond w/ 5.5" (x2 applications)
LSP
:
Natty's Blue Paste Wax
Glass
:
Stoner's Invisible Glass (First time trying it, not 100% impressed...Still searching for the best glass cleaner...
Wheels
:
EZ Detail Brush
Swissvax Wheel Brush
Meguir's APC (4:1)
Sealed with Optimum Opti-Seal
Engine
:
Various Brushes
Meguir's APC (10:1)
I started the Paint Correction with the intentions of using M105 and M205 combo, followed by Menz PO85rd, but after a test spot, and being almost 90% humidity, M105 was gumming up and dusting out of control. The work time of M105 was almost null. I would do a 1x1 section and after only 2 passes, it was already breaking down. I then tried Menz. SIP which worked well and gave me enough cut to make me happy. A few deeper scratches still remain, but you'd have to go searching to find them. I could have also went with a more aggressive cutting pad, but being my first time using these machines, I felt I'd wait till I had more practice, before I go at the paint with a really aggressive combo.
Started off with a DAWN foam wash that I let sit for a few minutes to penetrate all dirt, grime, raildust, etc...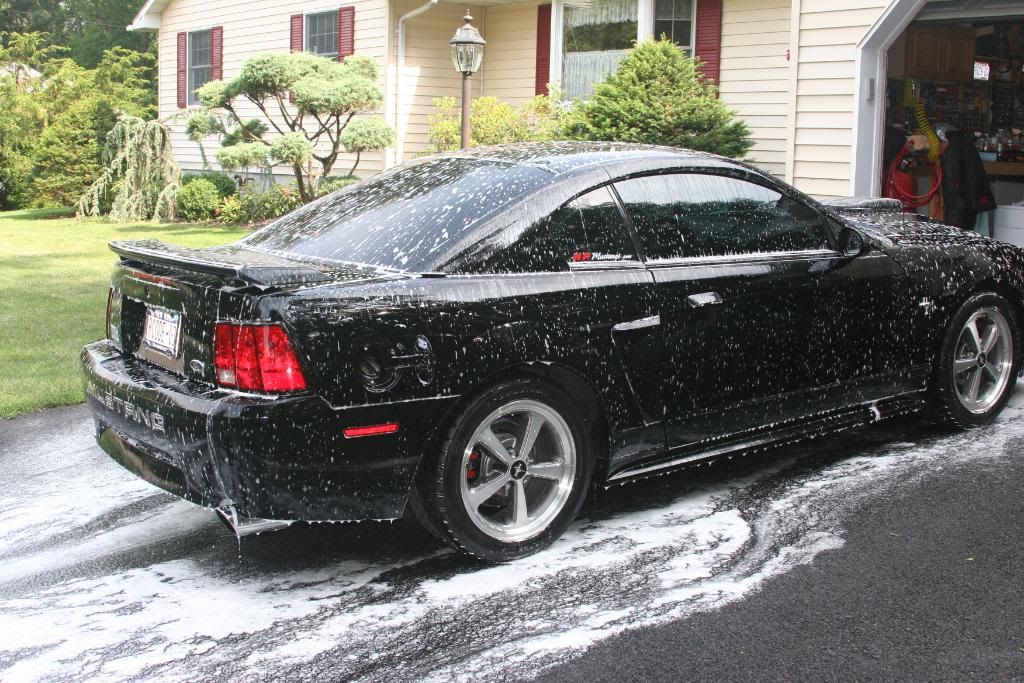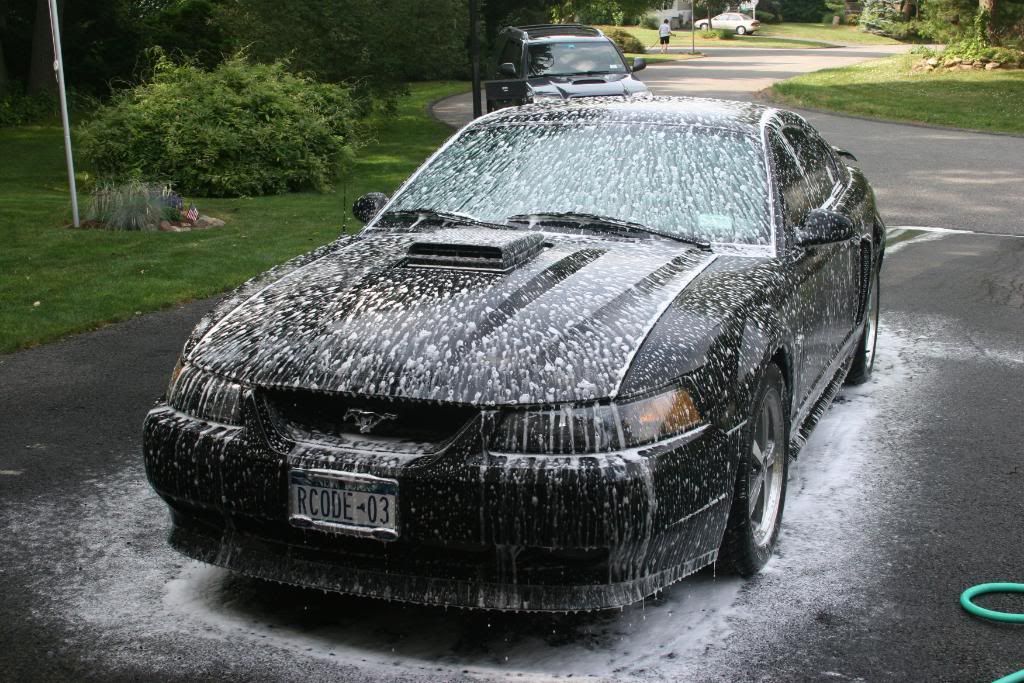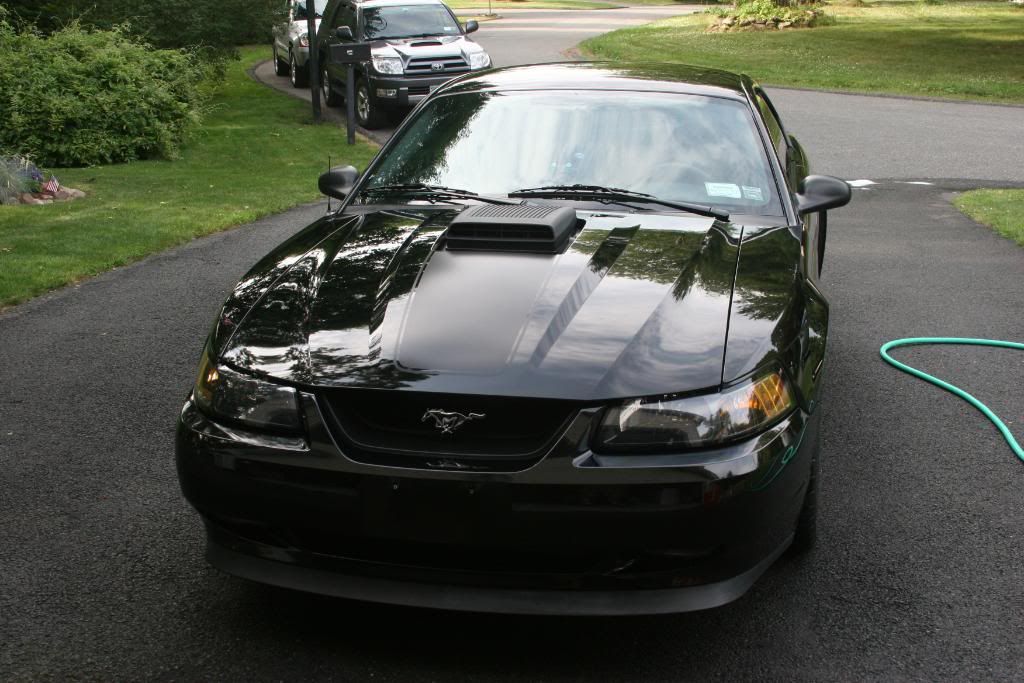 Swirls EVERYWHERE...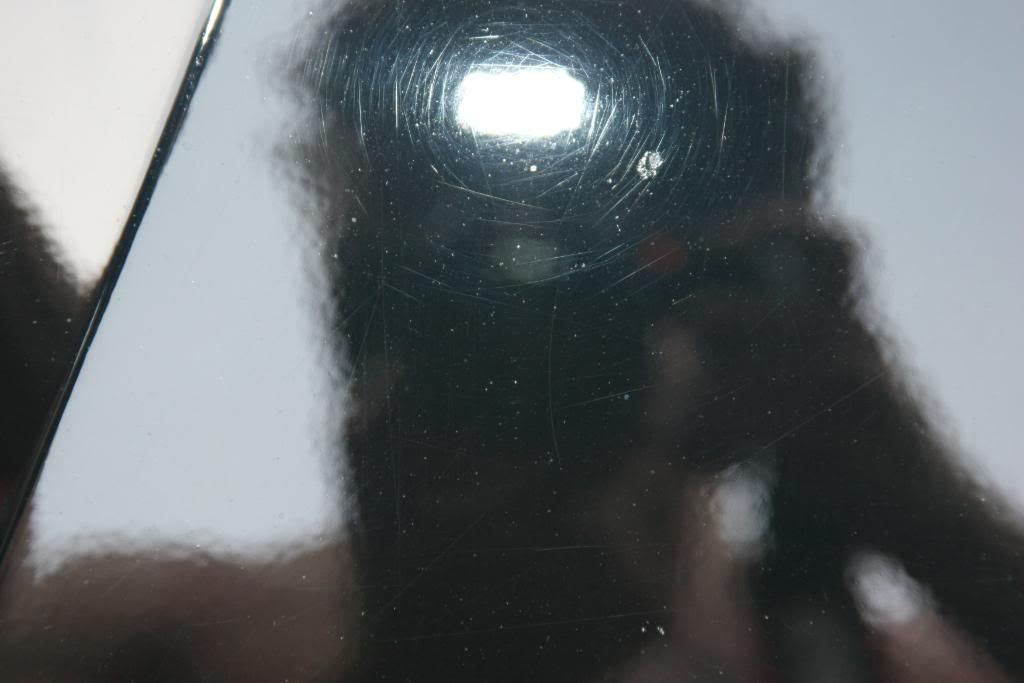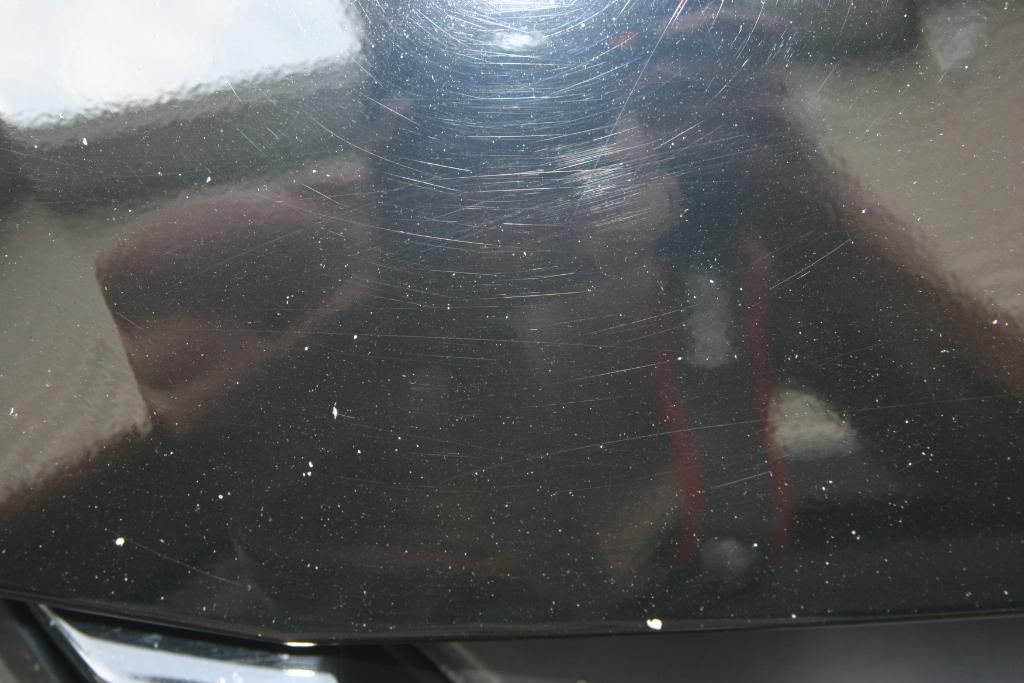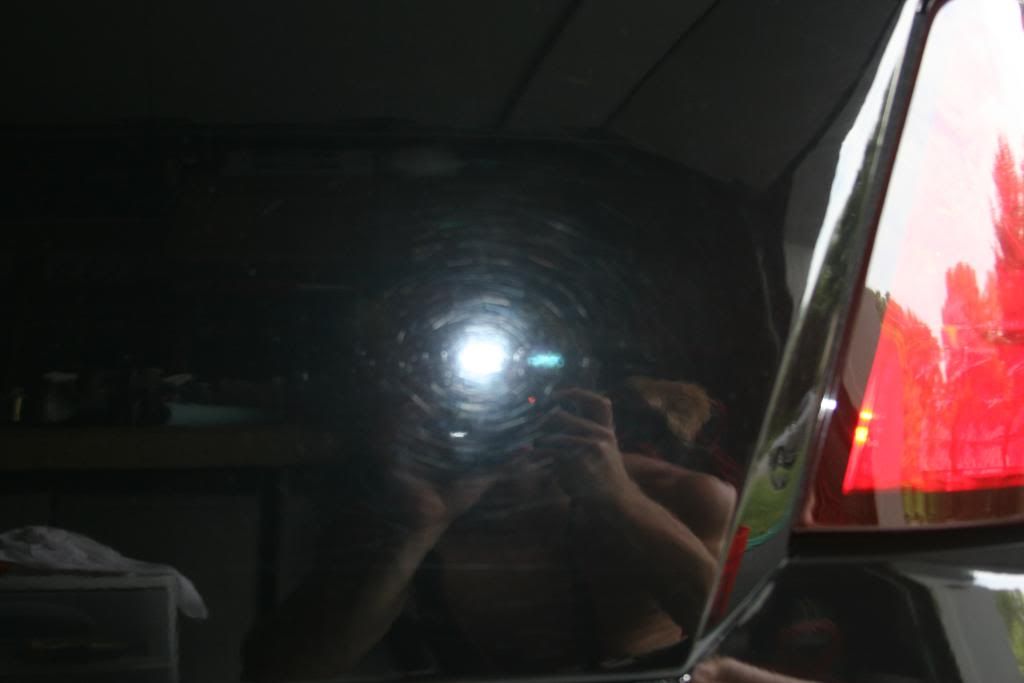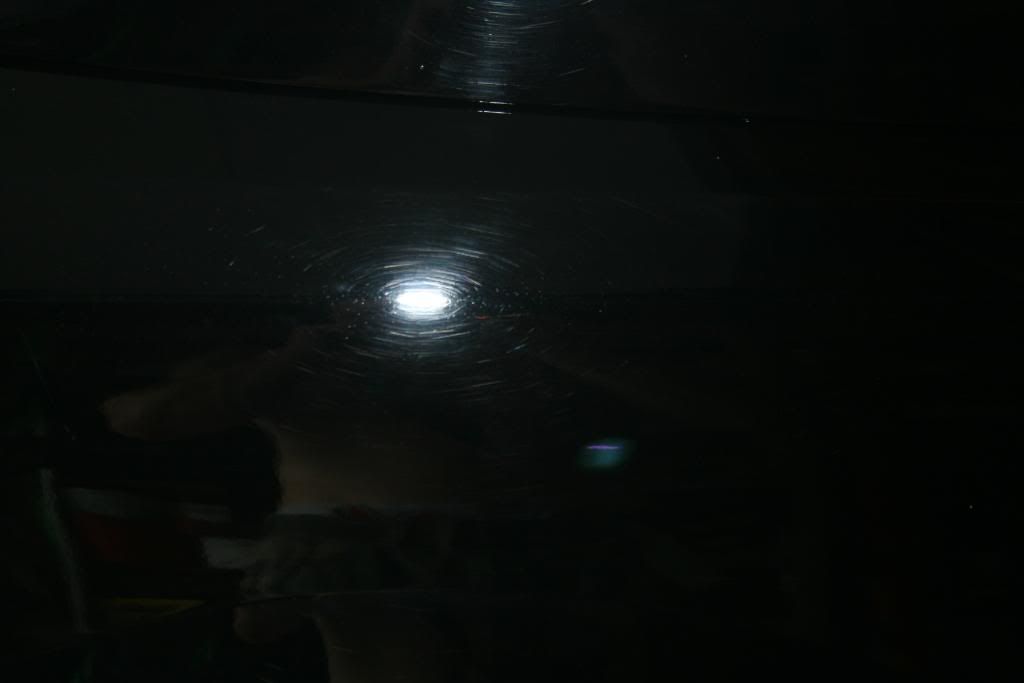 Removed the spoiler to clean under where it attaches to rear deck lid...