Discussion Starter
·
#1
·
Hello Everyone. I hope all is well. Today I present to you a 2001 Porsche 911 C4S. This Stunning car came in the all famous Guards Red. The cockpit featured the prominent Black color with the upgraded red seatbelts. This car is pure sex on wheels. When contacted by the owner he told me that he just purchased the car that day from a private owner in Maryland. After a quick phone call I met him at his house and discussed a few options. We opted to entirely make this vehicle over. The vehicle came in for a complete rejuvenation. The car came to me 14 days ago.. It was a long journey to accomplish this task. What a great way to end the year. I'm at the point where this will be a my last normal detail for the year as I begin to prepare for Cavalina in January. I'm really excited for that event and I'm looking to meet some fellow detailers there. I must warn you this is a fairly long write up with lots of pictures. So grab your popcorn and sit back and relax. Enjoy.

Once the car came in I wasted not time during the dismantle phase. I removed the all four wheels to prepare for the decontamination phase of the detail. I also removed the rear plate bracket as well. Here are a photos to document the process.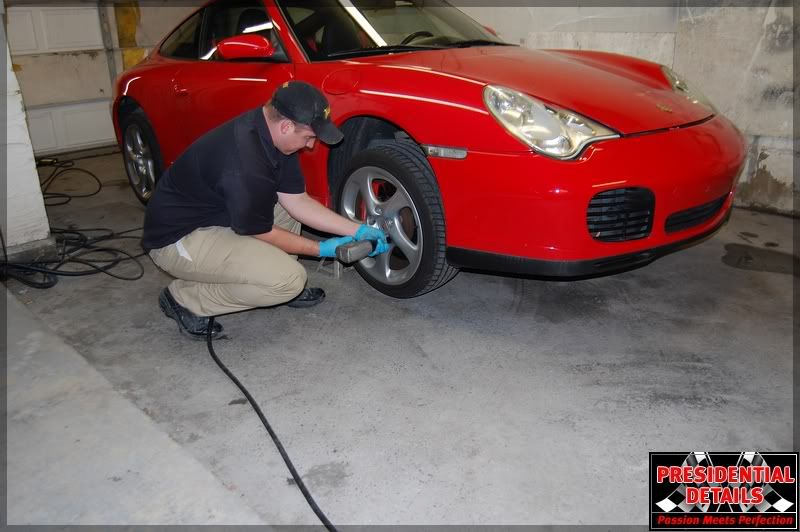 By removing such Items it makes for a very thorough prep job. I'm a firm believer that what we do in this business is all in the prep. Every move we make is setting us up for the next step. I spend a lot of time during the Decontamination phase.

Once I got the wheels off , I quickly realized that I was in for it. This whole process took the later part of an evening to accomplish. I would say it took me a total of about five hours to meet my standards.

Here is a picture of how all the wheels appeared. They were extremely filthy.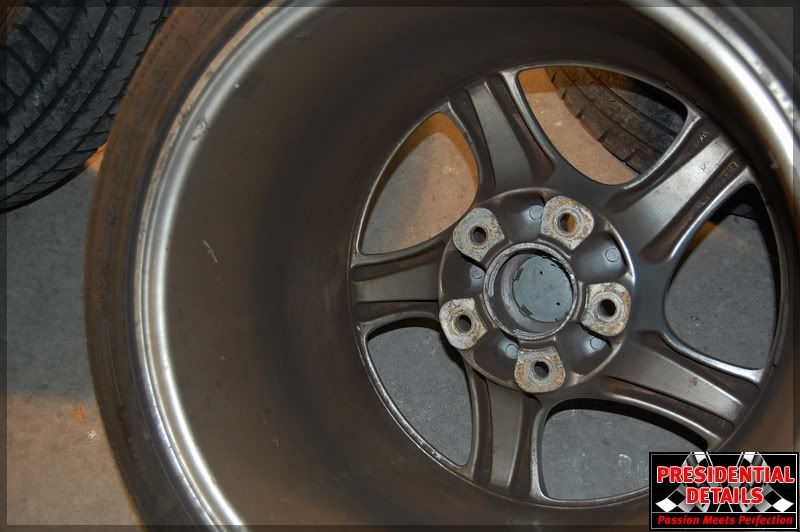 The biggest part of this phase of a detail is to pay attention to the things most people don't see. In this case the arches were trashed. Here are examples of what I'm referring to.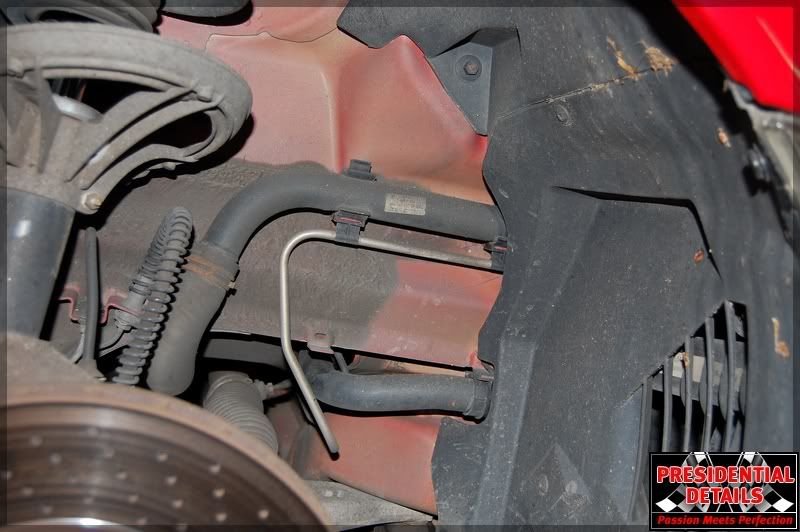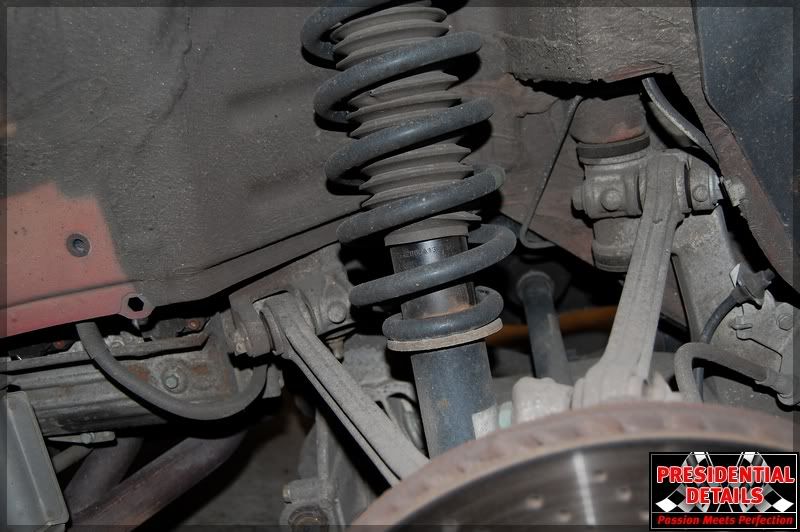 The motor and the front cargo area was the same way. Dirt and grease built up everywhere.