I thought I'd share my build so far, it is still on going and currently on hold until I can move it to closer to school to finish it.
I bought this when I was 16 in 2008. I had a short experience wrenching with my Dad on his 1986 Porsche 928S and I had to have an old car. Shortly after getting addicted to wrenching on old cars sh*t hit the fan. Anyways I had some money saved and needed a hobby, at dinner a friend mentioned he knew someone with an old Supra sitting in the garage. 2 weeks later I went and took a look at it. I didn't know any other Supras aside from the obvious fast and the furious mk4 (I was young, can you blame me) the car was a blue/silver 1984 Toyota Celica-Supra P-type 146000km, minimal rust, no mods original everything so I bought it! Took me about a grand to fix it up, fuel pump, tank, tune up, exhaust was rusted out, fluids etc. I then brought it 6 hours north for a summer job and painted it did the brakes etc. The day I was leaving to go home with 3 harley's (Uncle/job partners) I was trying to play catch up and hit it 2nd to 3rd while merging onto the highway I wasn't on the gas real hard but I wasn't granny shifting either. Anyways 3rd gear went fine then I went to bomb 4th and kaboom! Split the block in half when the con rod broke away from the piston right below the wrist pin.
I stored the Supra in the back until thanksgiving when I bought another car with a JDM engine (terms to come below) and swapped that in. Drove it for a year, popped a headgasket on Thanksgiving day, rebuilt it with a few bells and whistles over the winter drove it for a week, then drove a WRX and wanted boost. I then saved for a new engine out of a 1989 Toyota Supra.
Quick run down of terms:
5mge is the motor that comes out of the 1982-1986 Supras
6mge is a JDM only motor, .2L bigger, same everything as the 5mge except has a 7mge rods (longer stroke)
7mge is offered in 1986.5-1992 "Mk3" Supras, it's a 3.0L non turbo
7mgte is also offered in 1987-1992 "MK3" Supras it's a 3.0L Single Turbo
All these motors are Inline 6
W58 is the 5spd manual transmission offered in MK2 ('82-86)
The R154 is the transmission that came out of most, if not all 7MGTE cars again 5spd manual
The W58 is for the 7mge (non turbo) mk3 cars, and I believe is a little different than the mk2 W58
Ct-26 is the stock turbocharger out of the 7mgte
HERE IS WHERE THE BUILD STARTS: NOTE, the dates aren't exact. I started this build roughly October 2010.
So this is the "big one"
The Story:
I remember whenever somebody asked, why did I get a 20+ year old car for my first car at the age of 15?
I usually responded with, easy to work on and not all that quick (who was I to joke, these things are fast enough stock) I'm young and don't want to wrap myself around a pole, my car means too much to me. So after blowing my 5mge, crying and complaining on the forums; I bought another pre-swapped mk2 6mge, threw the 6mge in my car, the next year (last winter) I did a mild rebuild as it was in good condition. Then, I fell into a bunch of Subaru friends, and drove a WRX and fell in love with boost, I kept throwing around the idea of just getting a mk3; take the easy way out, but even with my sagged suspension, massive body roll and squat I liked how the car handled, and after hearing all the stories of the piggies lacking handling aspects I decided to stick with my Mk2 Supra. I also couldn't stand the thought of a car that weighs so much more. I love targas, but the thought of a power plant that is supposed to power a car that weights what 600lbs more than a mk2? Awesome.
The Car: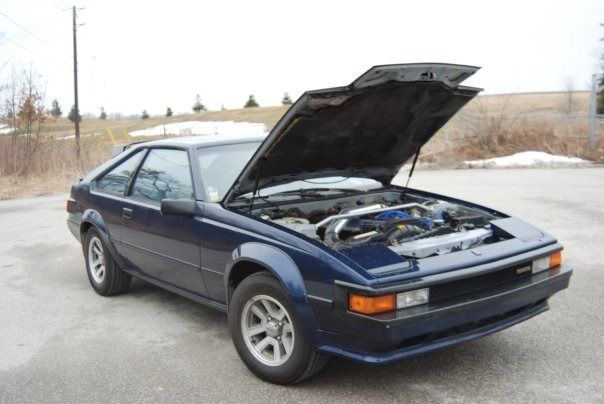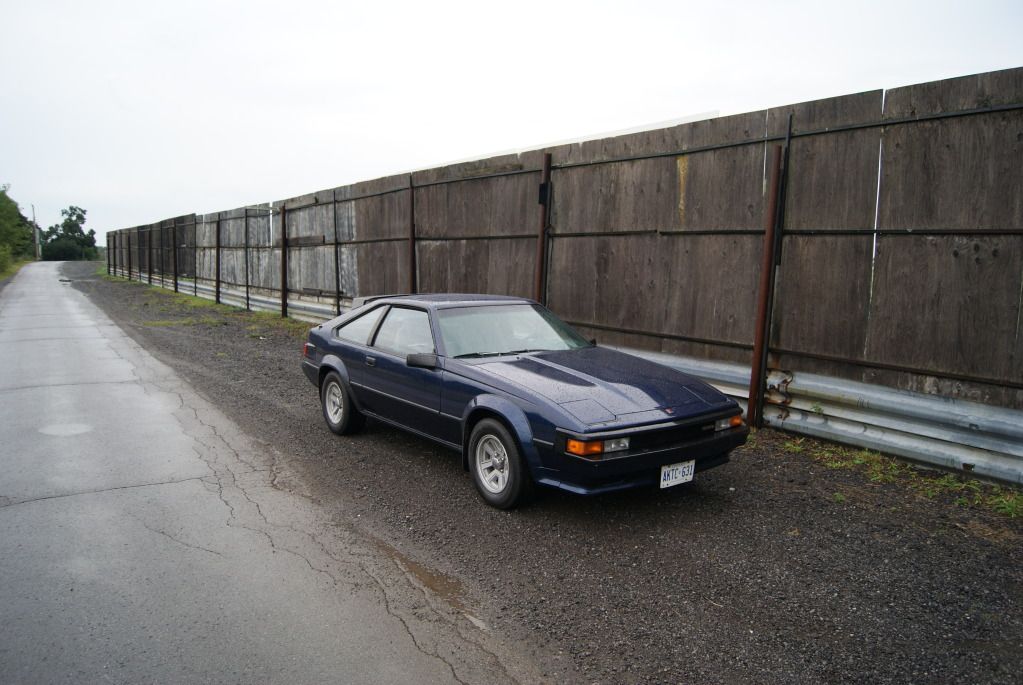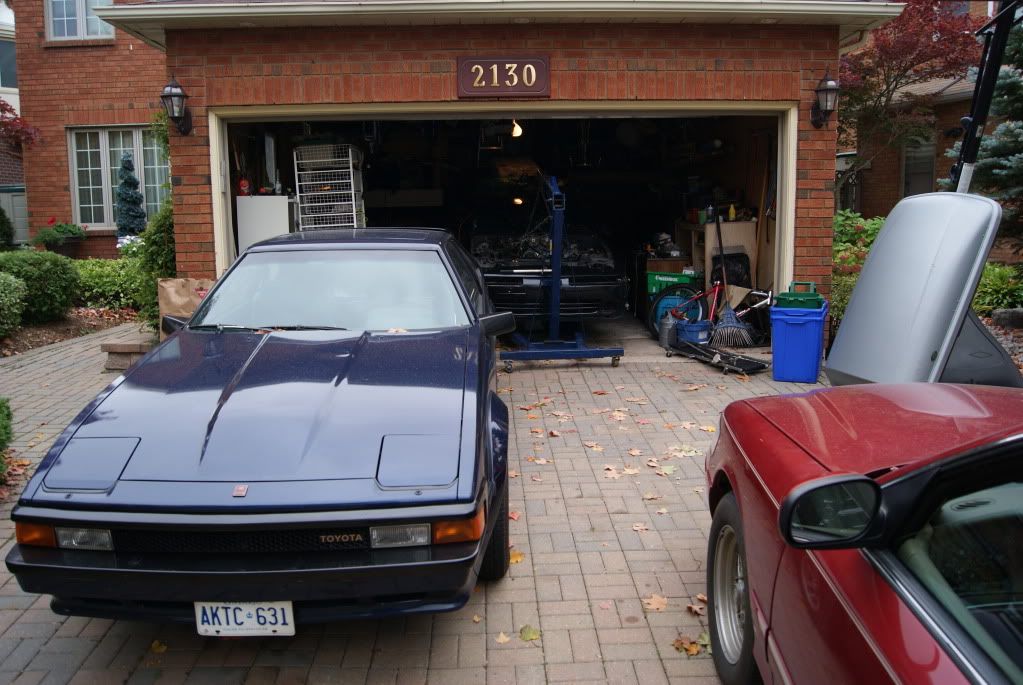 Old 6mge: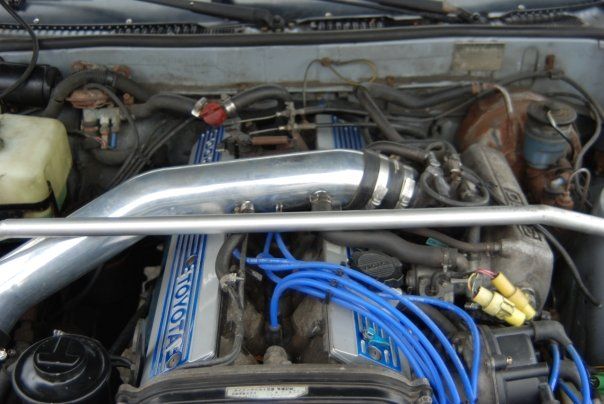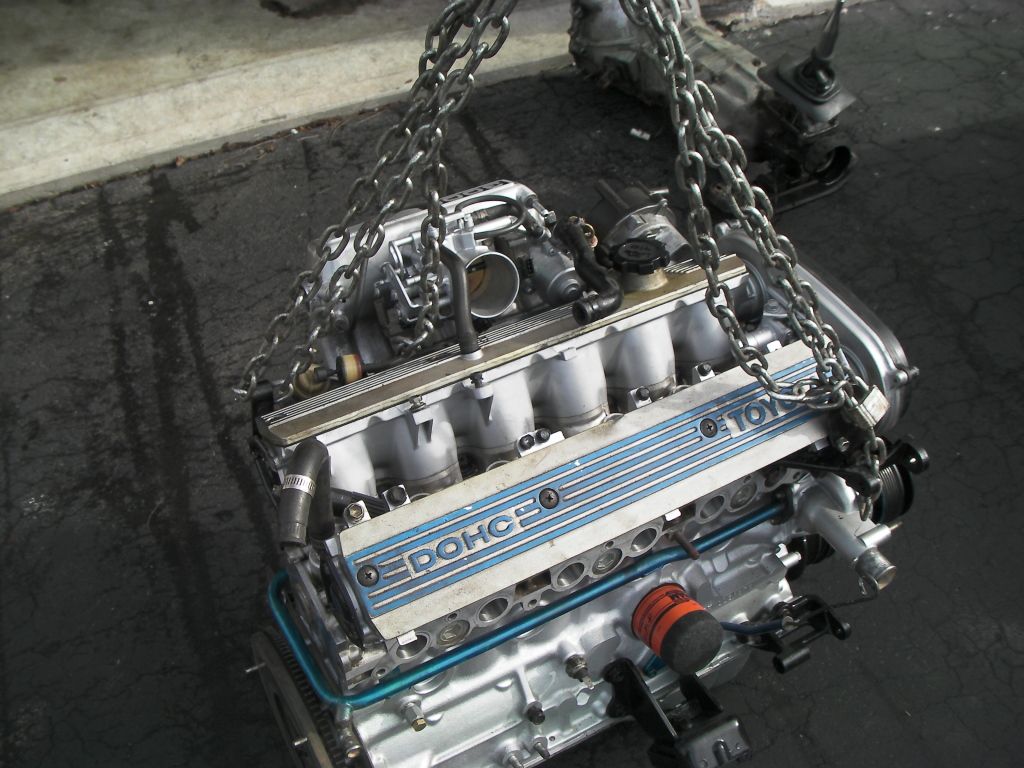 The Goals:
Power:
As reliable as possible 7mgte (I've had fairly good luck so far with my car)
280-300 Horsepower
300-340 Torque
10-14 PSI of boost on track day  
Safety:
Wilwoods
Roll Cage
Harness
Handling:
Nice Corner Carver maybe a track day or two a year
Dobinsons
AGX's
Front/Rear Sways
Bushings