Discussion Starter
·
#1
·
Hello everyone, this 1940 Chevy Master Deluxe came rolling into my house about two weeks ago. The client contacted me about my perfection package which is my most elite package. A total of a week was spent on this car going over every spot. My goal was to completely make this thing look like it rolled out of the factory. After futher inspection I knew I was in for a detail that was gonna be tough. This single stage black Laquer paint was very brittle and thin. I can't express how thin it was. The interior needed some help, but over all it was pretty decent. Loaded with swirls I knew a very care full re-level of the paint had to be performed then a thourgh refinement was needed. For safty reasons the motor was not touched.
Here is how the car came to me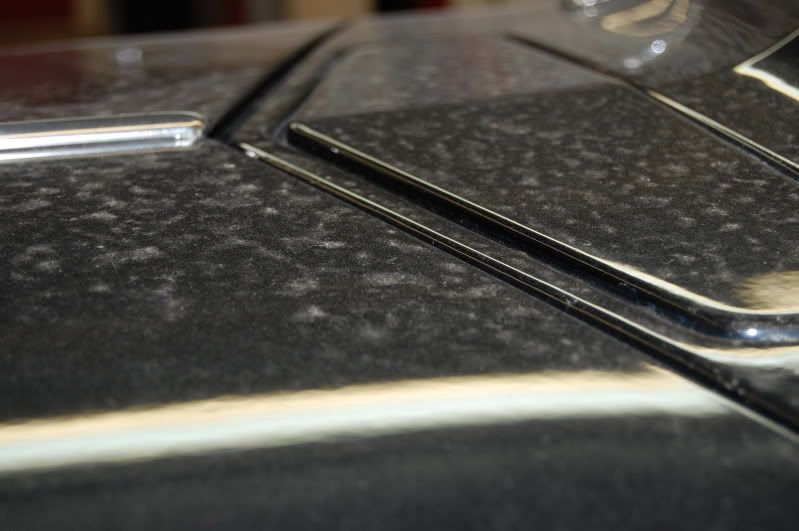 My first step consisted of a complete dismantle of anything on that exterior that I could saftly remove. During this stage both bumpers, plates, wheels, moonies and few other various chrome emblems and mirrors were removed. The car was placed on jack stands to help aid in the decontamintation phase.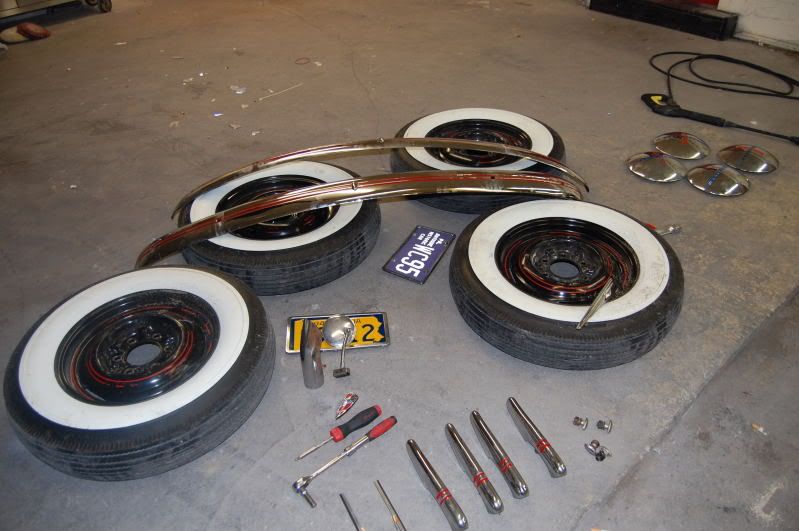 Once the car was dismantled I Moved to the dismantle phase. During this phase I First did a soap rinse with a 50/50 mix of dawn and Ardex New Wave All Purpose Cleaner, followed by a good pressure washing to remove all the lose debris. This is very important because it will remove anything that can prevent marring .
Once the car was rinsed free of all the dirt, I began to work my way around the bottom half of the car to Clean all inner suspension parts and frame and under carriage. It was suffering from years of dirt build up. This car had some real deep fenders. It was crazy it was like I crawling in a cave to get to everything. Various brushes and tools were used to clean everything.
Once I finished the cars under carriage I gave the paint a wash using the same 50/50 mix as before, but this time I used a grout sponge to agitate any remaining dirt on the outer pours of the paint. Once rinsed I placed a rubber glove over my hand and began to feel to see what clay was needed. Upon a full inspection, I was surprised not one spot on the whole car needed any claying at all. This was a first in a long time for me.
So the car was blown dry and taken to my other bay to be prepared for compounding and polishing.
I pulled the car up and got all areas masked off that could cause a problem with my rotaries. Once all was taped I began to inspect the paint using various lighting. The lighting included halogens, sun guns , and led. .I want to see every flaw in the surface. SO here is what I was looking at.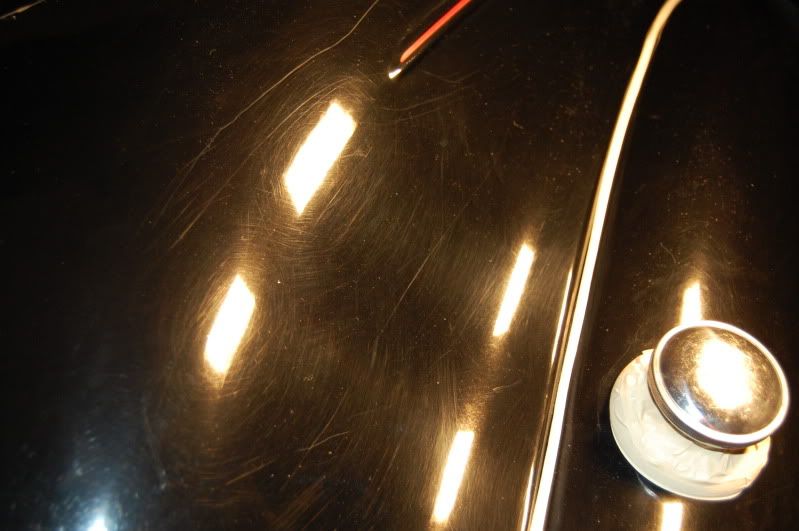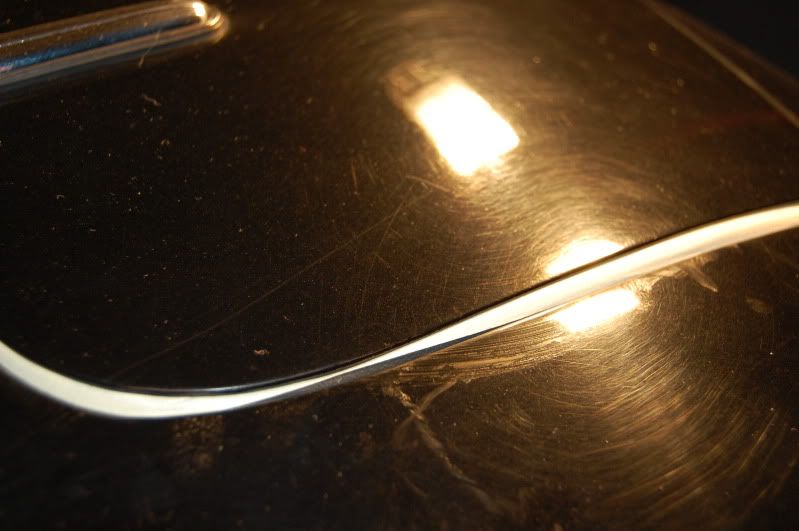 Don't hate me for this halogen light mixed with LED's This is my favorite checker. I like it more then the 3m Sungun. Check how the LED's show the Halo's and the Halogen shows the swirls.
As you can see this car had some serious swirls. I mean its one thing to relevel paint with clear coat, but when you relieving single stage laquer in this condition it can be nerve wracking. On mistake and oops there goes an edge or a nice burn.
During the leveling stages various sheets of paper were used ranging from 800 grit to to 2500. The sheets were a mix of Mirka and Mequiars Unigrit. I choose these for personal likings. Once some areas were sanded to my liking I came back over them with a Makita 9227 and a white wool pad to level the paint as much as I could without jeopardizing any paint. A Leveling compound was used. After about to 2 bottles of IPA and 12 hours later ( I think ) It was time to refine all the marring the wool left behind. At this point I used a 70 PPI ( Pours per Inch ) Foam pad and a Makita 9227. A Medium based compound was used that finishes down very nicely. During both of these stages I had a 3 inch pad of equal standards on my Dewalt DW849 to hit tighter places.
Once the car was complete I gave it a pressure rinse followed by a good IPA wipedown and pulled it out of my garage for inspection. During this stage I was looking for any issues that I induced, Thee included sanding marks, Halo's or wool marring. Although it was a little hazy out I captured a few shots for ya.