Discussion Starter
·
#1
·
This 2000 Porsche Carrera 4 in Guards Red was in for a full correction. This 911 was in pretty bad condition, from heavily swirled paint to severely baked on brake dust/contaminants.
______________________________________
Didn't get a full before pic of the car, so here's an after pic just to show you what I'm working with: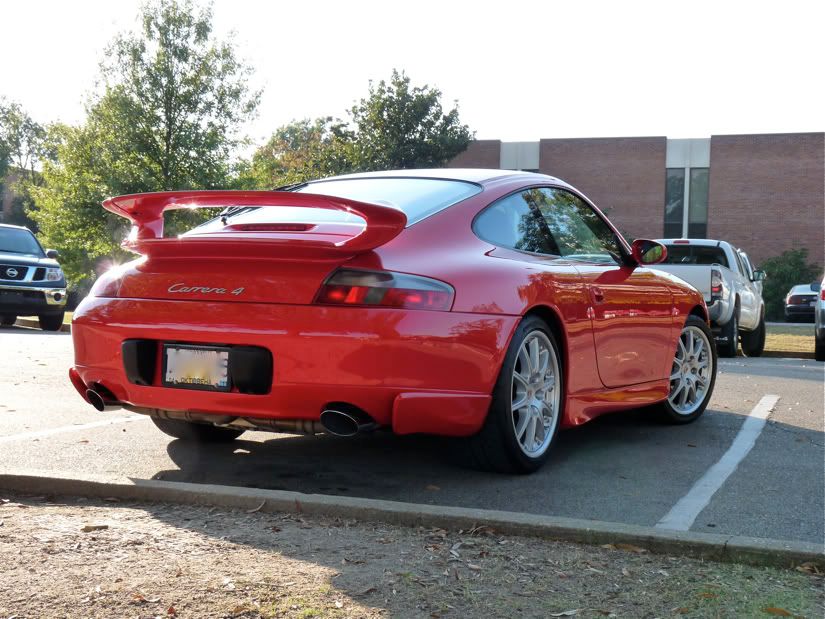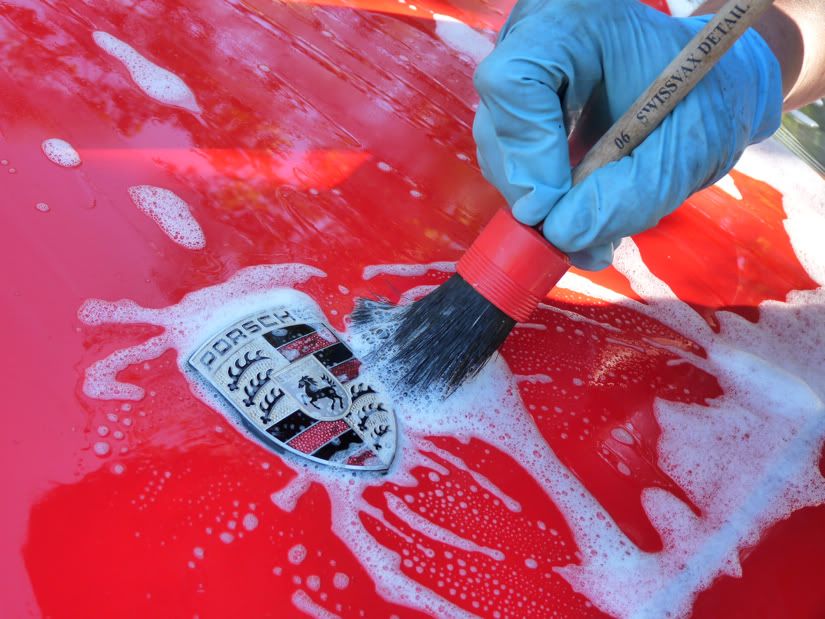 LSP of choice: SV Insignis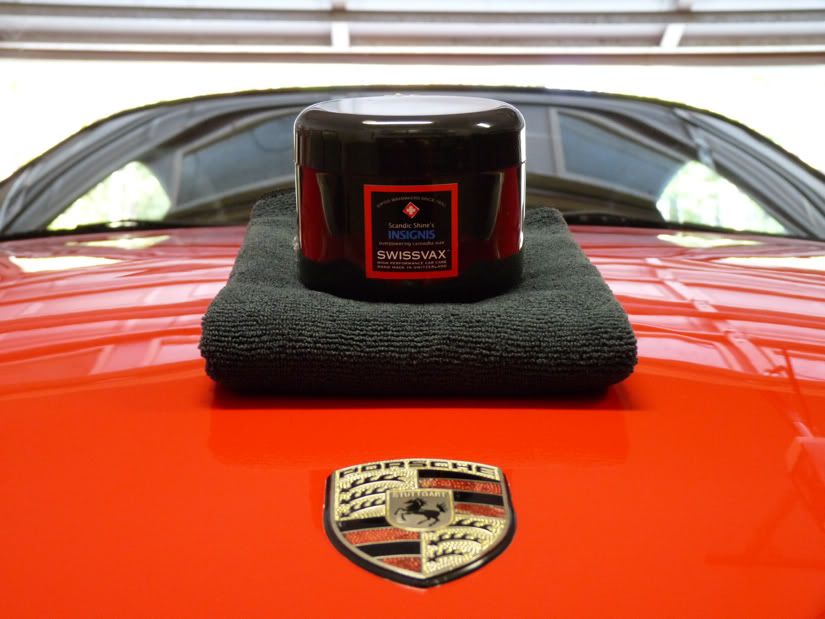 Wheel before, no- they are not painted grey: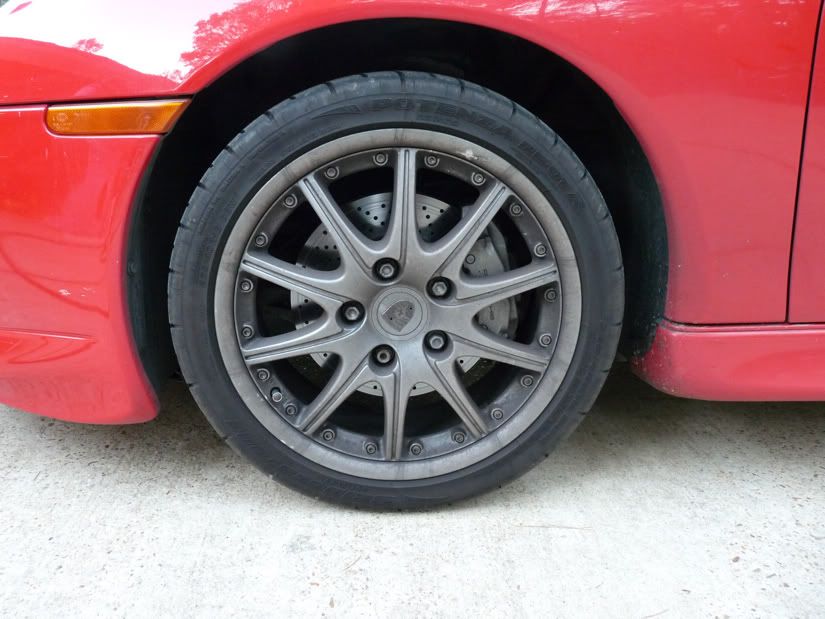 Wheel after: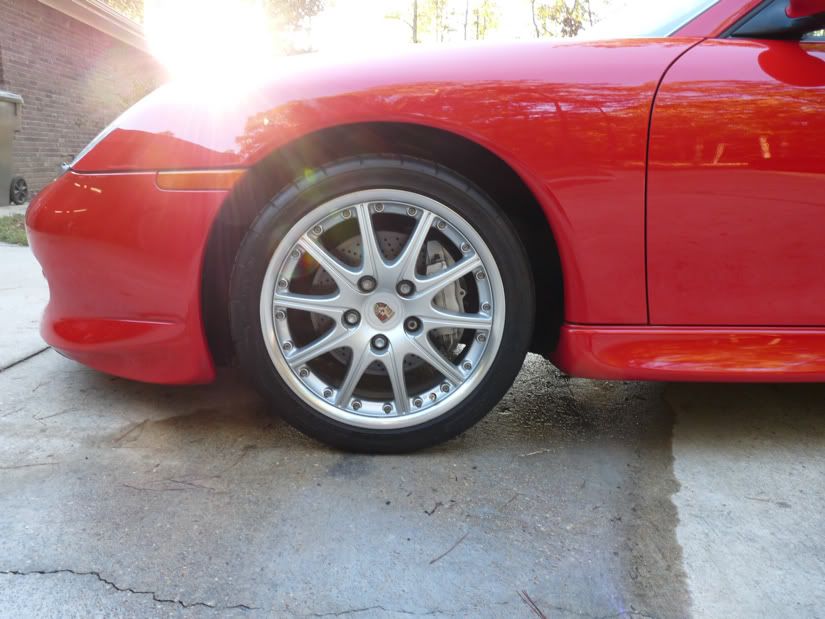 Process:
I decided to see how Sonax Full Effect would compete against straight CG Grime Reaper. Both were sprayed on liberally and left to dwell for ~5min. Agitated with various brushes then rinsed with a strong stream from the hose. I concluded that Sonax slightly beat straight Grime Reaper. I don't know how to explain, but Sonax just helped remove grime and brake dust more easily.
Applying Sonax in a Kwazar bottle. This bottle is a must-have: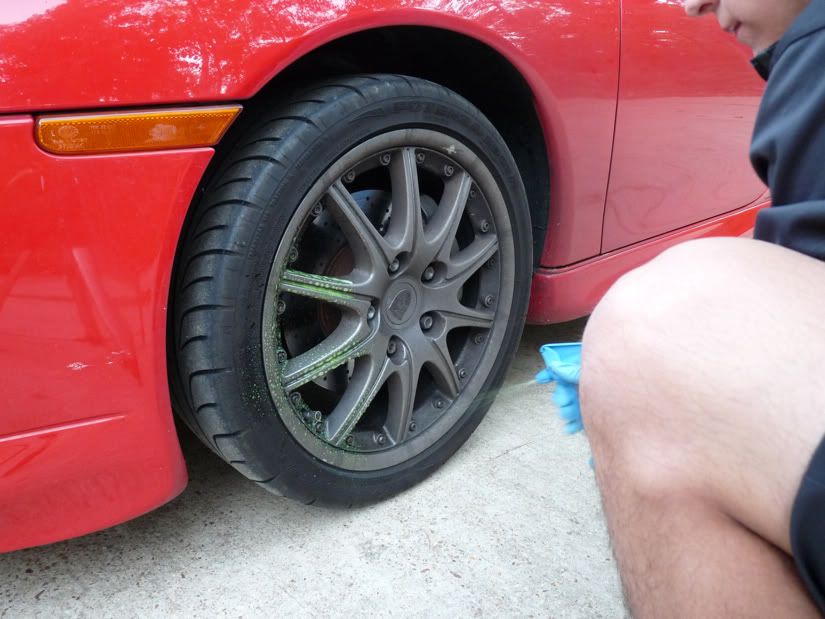 The cleaner didn't really turn red like it does on every other wheel I've used it on. I'm just guessing because the wheel had so much dirt on it, not metal deposits etc. I might be wrong, though.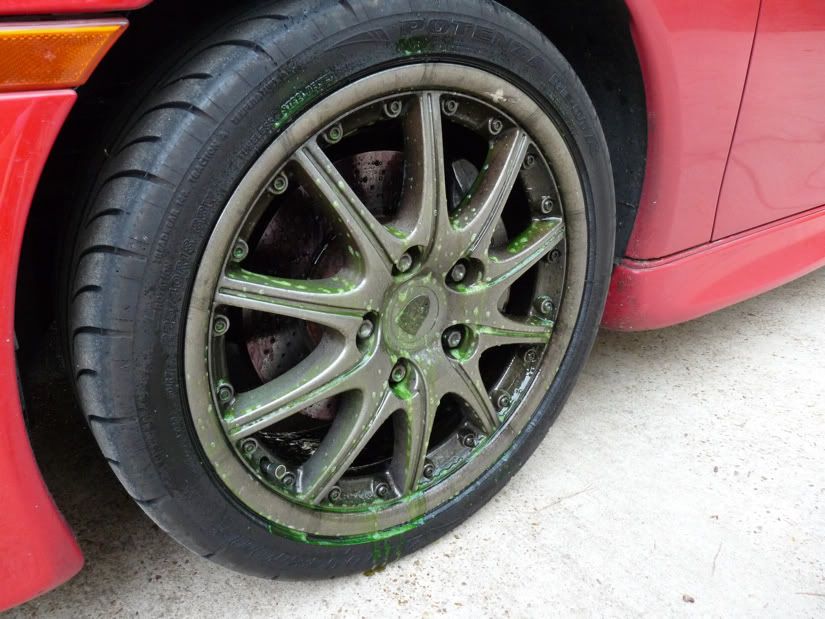 APC 4:1 on tires and wheel wells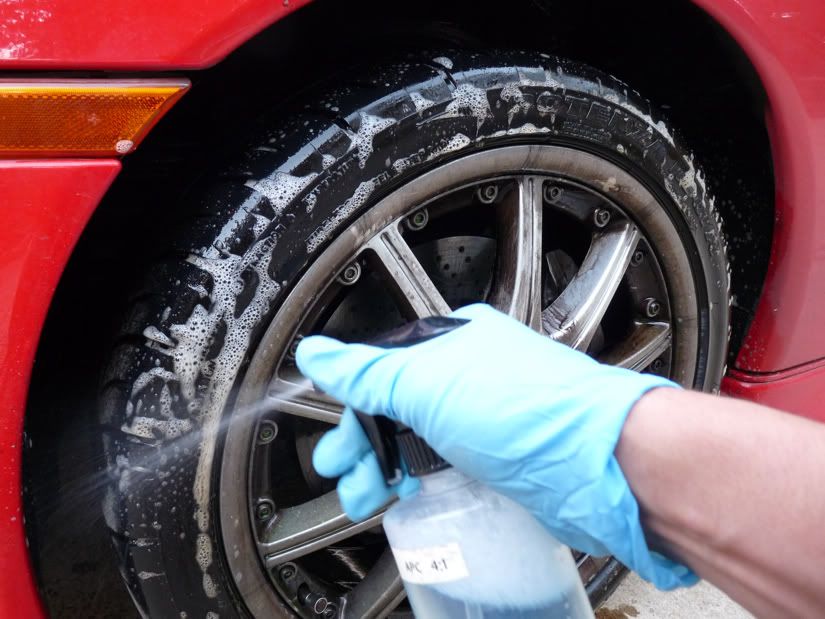 Agitating Sonax with a SV wheel brush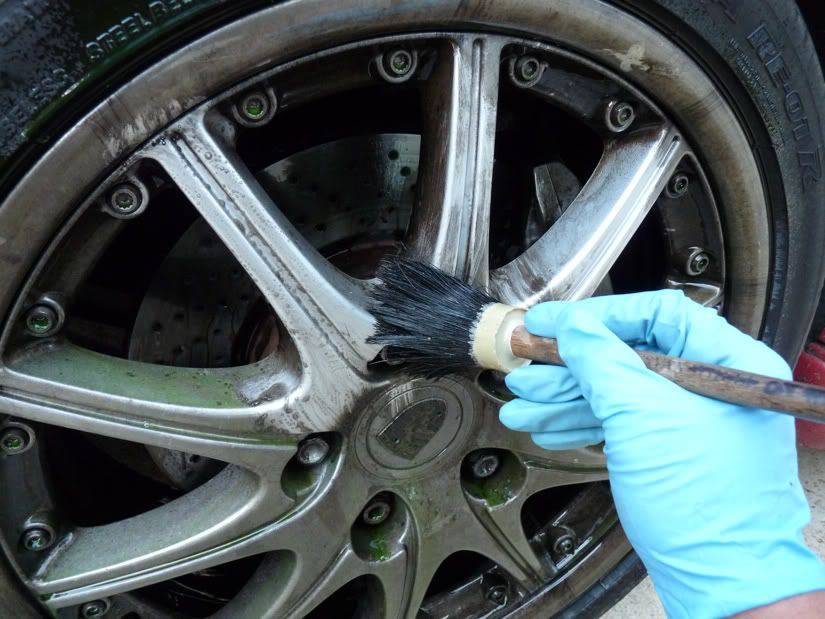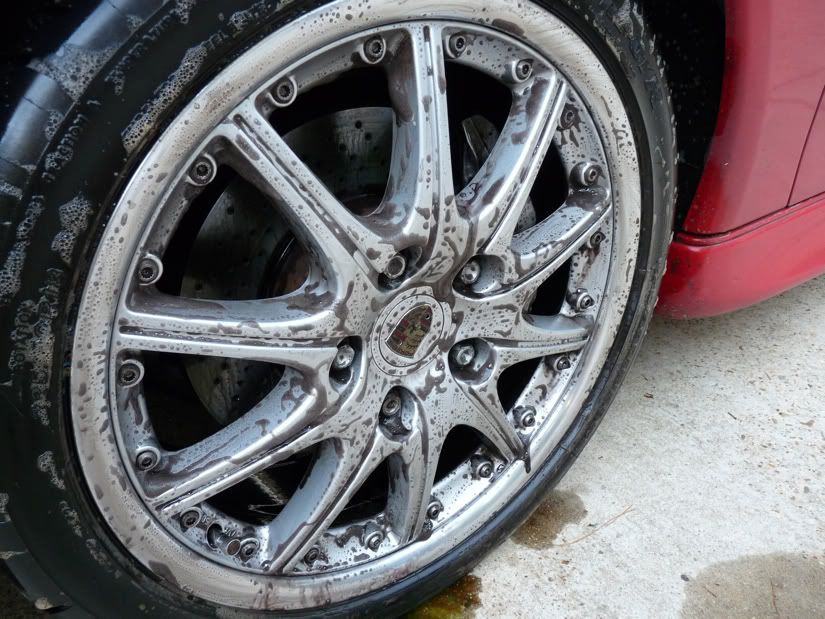 EZ Detail brush. I can't stand this thing, it always bends when I try to use pressure when agitating the wheel well. I need to get the Raceglaze brush sometime: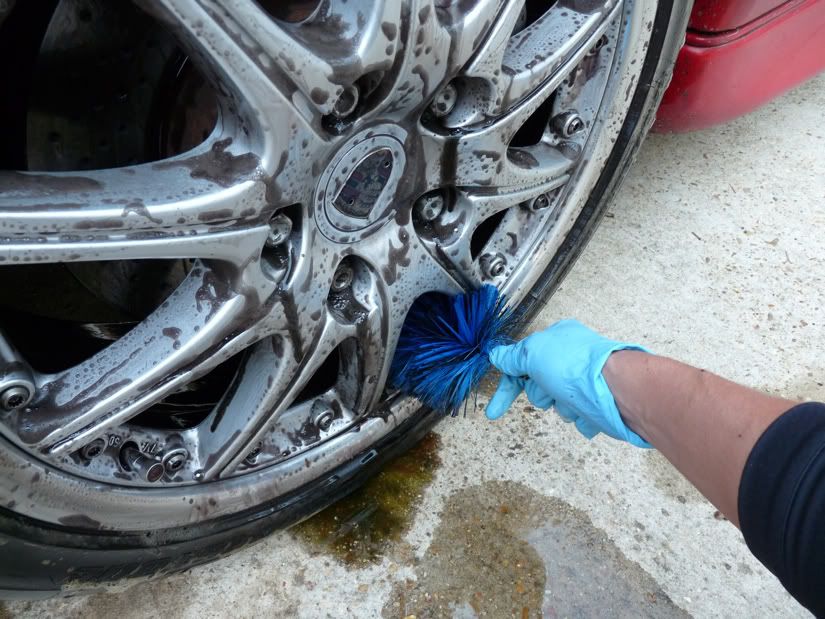 Straight CG Grime Reaper:
Behind spokes: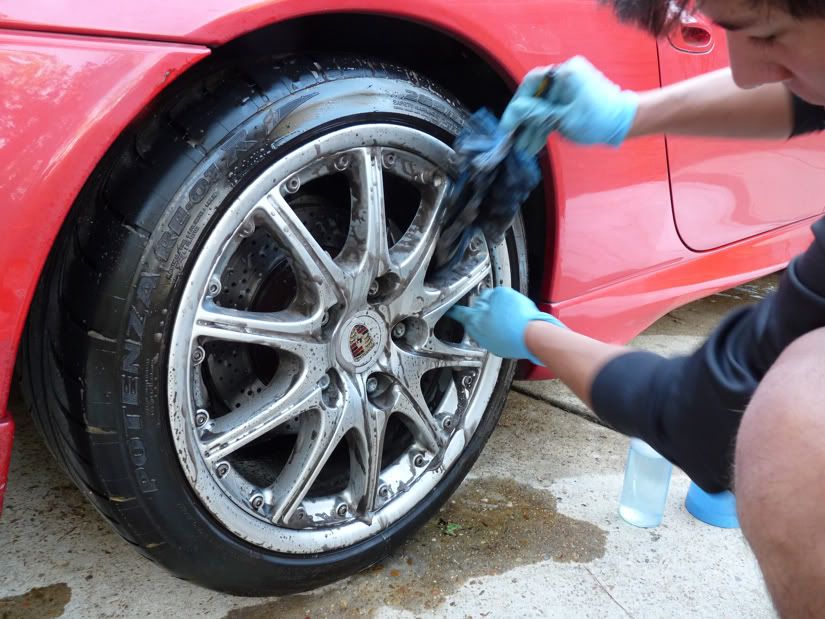 I spent about 20min on each wheel. When the wheel dried I noticed I didn't get every bit of the brake dust (not due to lack of experience, but because the wheels were hammered and needed special attention). So I had to go round 2 on them: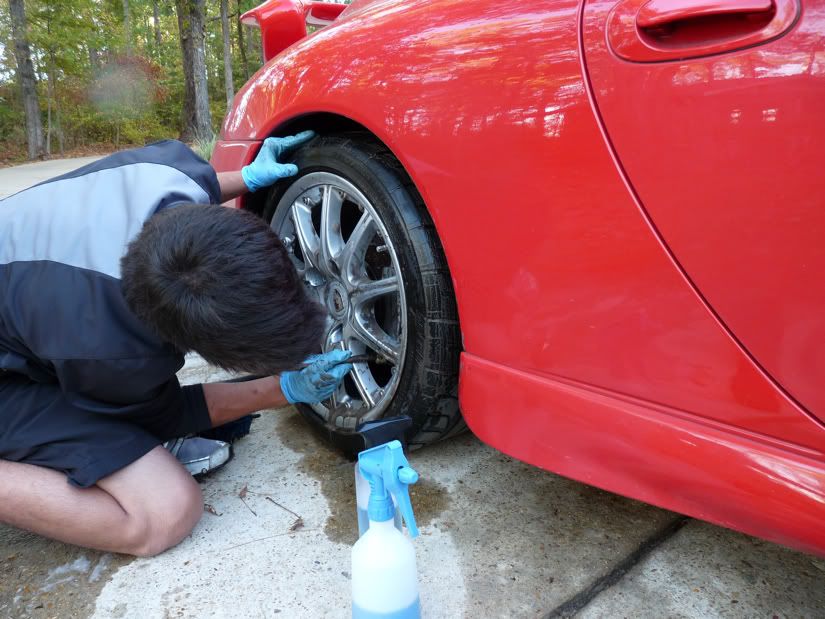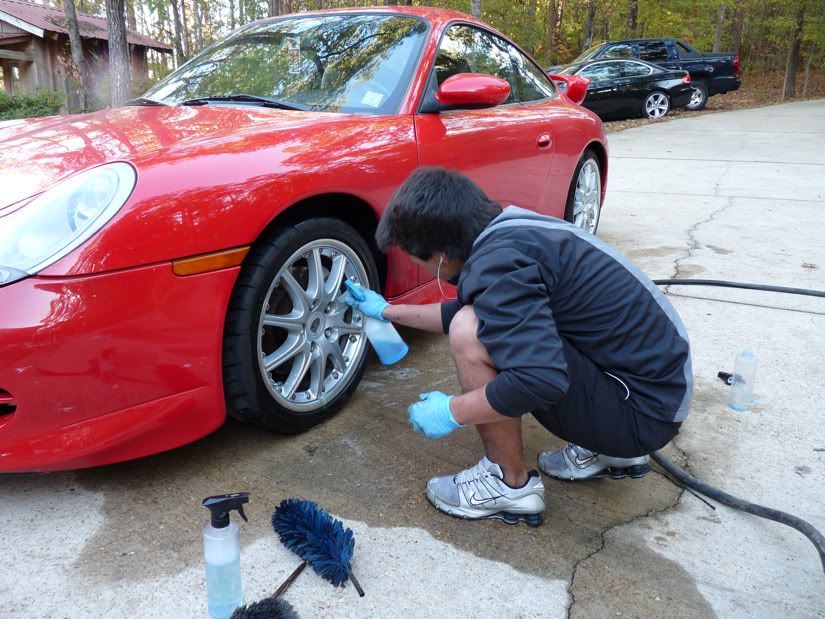 The wash, befores:
Typical bugs and such: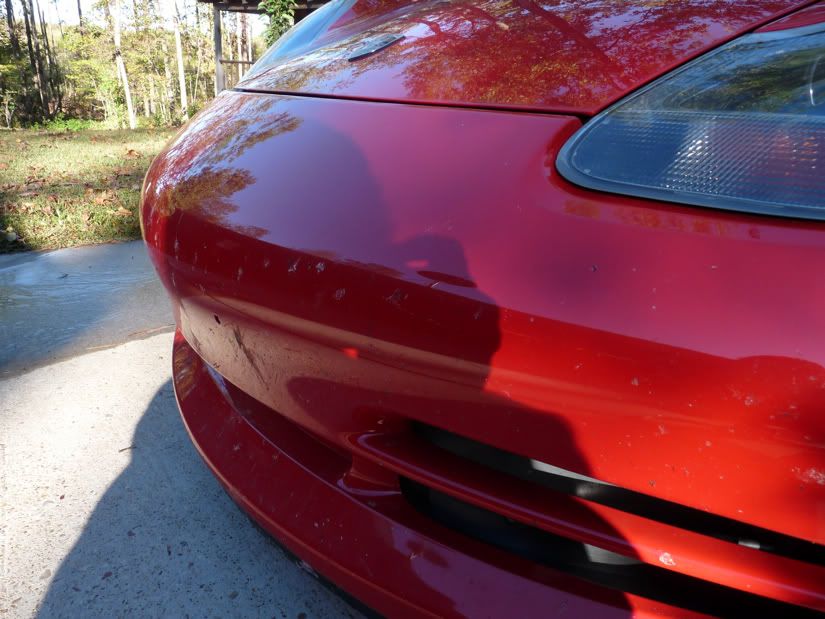 Grime/tar:
Sprayed all lower panels with Megs APC 4:1 to loosen up grime: